Track
Systems for Sharing
In this track we will work on technical, digital and social systems. We create proof of concepts, prototypes and do applied research to support 'systems for sharing' in the light of the UN Sustainable Development Goals. We will also train organisations and professionals to adopt a different mindset and be able to stimulate a sharing culture within their work environment or community.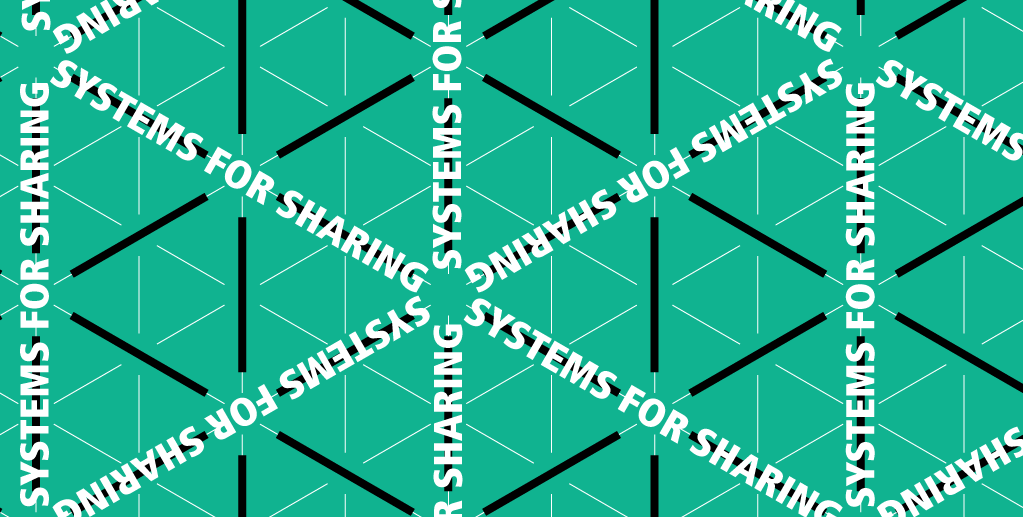 Current Projects
Challenges we are solving now
What do we work on?
Some of the most urgent challenges the world faces today are part of complex social systems. and include inequality, racism, social isolation, health hazards and climate change. Not to mention that billions of people are often still unable to meet their basic needs for food, water, and housing.
More and more Social Systems communities, organisations, and local governments are taking action to address these challenges by exercising a basic human practice: sharing. By sharing their labour, space, goods, and more, people are overcoming scarcity by building and maintaining vital common resources. They show that sharing can lead everyone to have more, together.
In the complex digital society that has evolved in the past decades, sharing may seem to have become easier by the rise of digital systems. However, in recent years we have also all experienced that issues such as trust, privacy, undemocratic power divide us and that greed has been in the way. There is a need for fairer, more responsible and accountable systems (both online and offline) that facilitate the commons and a culture of sharing.
Join our traineeship!
The 20-week program at the Digital Society School will open up a world of opportunities. You'll be part of a vibrant interdisciplinary group during a semester and have unique access to a network of experts in the field.
Previous Projects
Challenges we've already worked on