Project
Open Up: Inclusive Community Building
Open up is a digital platform to build community resilience and inclusivity in Middelland, a neighborhood in Rotterdam. The project is a partnership between the Digital Society School, De Middellander Het Wijkbedrijf, and Stichting CAAT Projects.

During the development of our project we were guided by the following Sustainable Development Goals: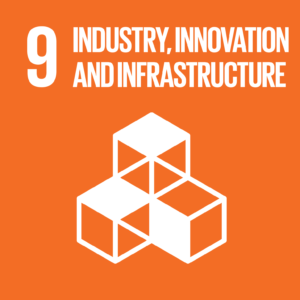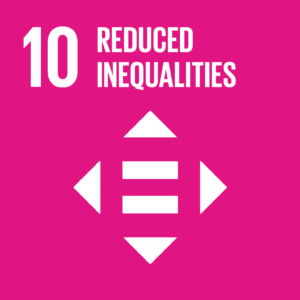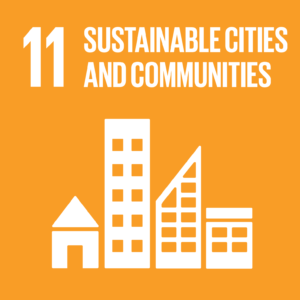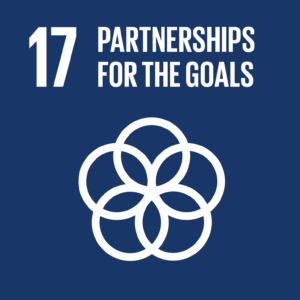 Due to the ongoing pandemic, the connections we have and continue to make in the physical world have been swiftly transferred to the digital sphere. This sudden shift and expectation to adapt to digital ways have forced us to face its benefits and consequences. One of the things that became apparent during this period was the importance of human connections and how we can translate those connections online.
This is just the tip of the iceberg, and just like in other parts of the Netherlands, the population of Rotterdam has been growing over the years. Both initiatives and residents have seen a lack of engagement and connection in communities.
The question is: How can we build community resilience and inclusivity?
This challenge is not only a long term process and broad question but also a wicked problem in several communities. It cannot simply be solved overnight.
That is why, after speaking with the residents of Middelland and conducting research on the neighborhood, we decided to tackle a more specific design question: 
How can we create a playful social interaction based on shared values and interests?
By using the design thinking process and SCREAM methodology, we worked in five sprints divided over a 20-week timeframe. During this period, we designed and developed a prototype that can be expanded to other neighborhoods within the Netherlands in the future. Team Open Up has come up with a digital application to support the community through storytelling and a local social event and support system.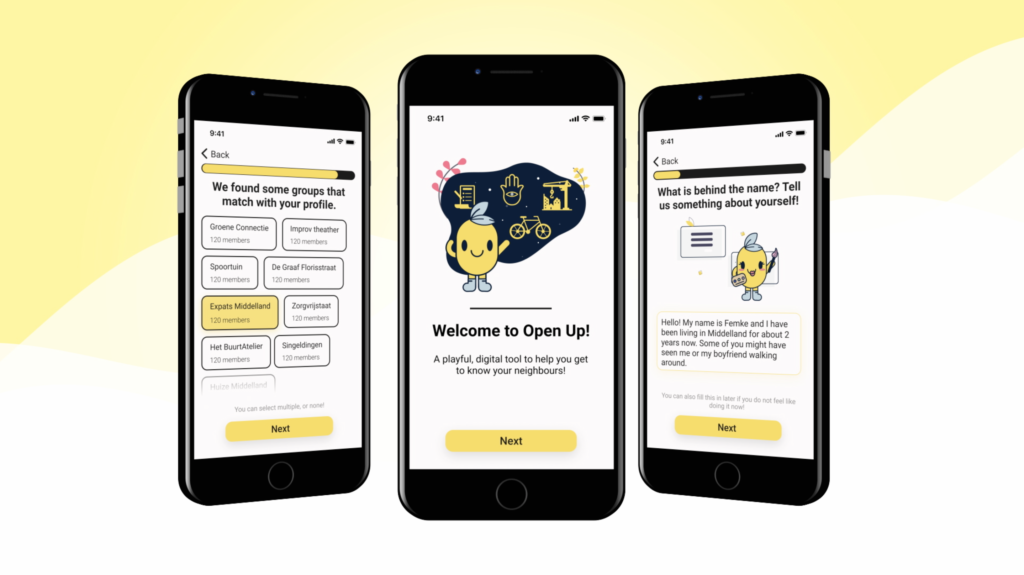 Open Up, the mobile application (click)  is a playful, digital tool to help you get to know your neighbors. A safe, virtual community, where you create your avatar, find your strengths, and connect and engage with others! The application gives residents the freedom to find activities, events, and other like-minded people around them.
Supporting community building and inclusivity is a long-term process, and Open Up aims to begin that process. We hope that the application is sustainable, easy-to-use, and fun for the residents of Middelland.
Watch our video above and check our brochure(.pdf) out to know more about Open Up (click) or connect with us at openup.dss@gmail.com.