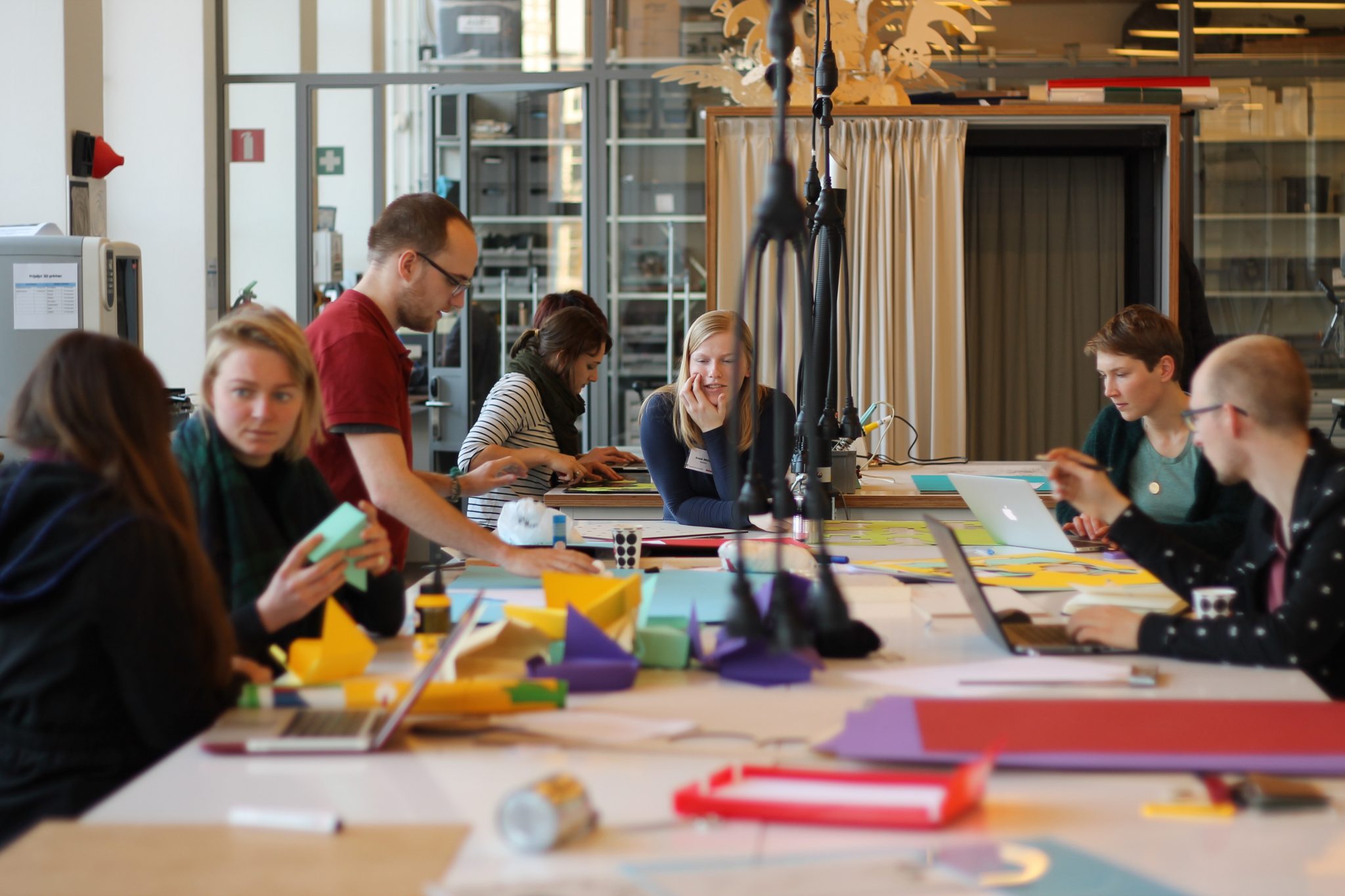 Join the Digital Society School
The Digital Society School Traineeship offers you limitless opportunities to grow your skills and develop your full potential in innovative interactive media. It is hands-on learning at its best, involving practice-based work with a touch of research. You'll be part of a vibrant interdisciplinary group during a semester and enjoy unique exposure to a network of experts within the field.
You will work in multidisciplinary teams guided by experts from the industry and the Amsterdam University of Applied Sciences. The team is a mix of designers, programmers, social/digital media experts, researchers, copywriters and storytellers.
In 20 weeks (from Feb-Jun or Sep-Jan) your team develops a working prototype in collaboration with the partner. The team will be working 5 days a week in Studio HvA or at the partner's office. Within the traineeship there will be time allocated for documentation or graduation requirements/thesis work. The traineeship is in English and available to all talented and motivated students, recent graduates of higher education, and professionals seeking to advance their career.
What do we offer?
We offer a monthly stipend of €400 plus enrollment in the Digital Transformation Intensive Programma (DTIP) at reduced rates. The DTIP includes workshops, master classes and personal coaching (estimated value: € 1600) to get you ready for the next step in your career. On top of that you'll be part of the DSS community even after you complete the programne for inspiration and career opportunities.
Types of projects
that you could be working on
TERMS & CONDITIONS
Unless stated otherwise, the Digital Society School only offers 20-week positions. Applications for regular, paid positions will NOT be considered.
You are willing and able to make a full-time commitment for 20 weeks (40hrs/week).
Semesters start in the first week of February (spring semester) and the first week of September (fall semester).
Applications should be done in English only.
Applications are greatly welcome from applicants of all nationalities.
All of our participants receive a stipend of 400 euros per month.
Non-EU applicants who require visa sponsorship have to apply at least 2 months before the start of programme. EU and NL applicants can apply up to 2 weeks before semester if positions are still available.
For visa sponsorship, non-EU applicants are required to already have at least a Master's diploma, or be currently enrolled at a university with an active relationship with the Amsterdam University of Applied Sciences through an exchange programme, specifically with our ICT department. Please enquire with your international office.
For visa sponsorship, non-EU applicants are required by the Dutch government to prove their ability to support themselves financially throughout the semester. They have this set around €1000 per month that you are in the country. Family members can also act as guarantors. You have to prove that you have these funds freely available in case of emergency.