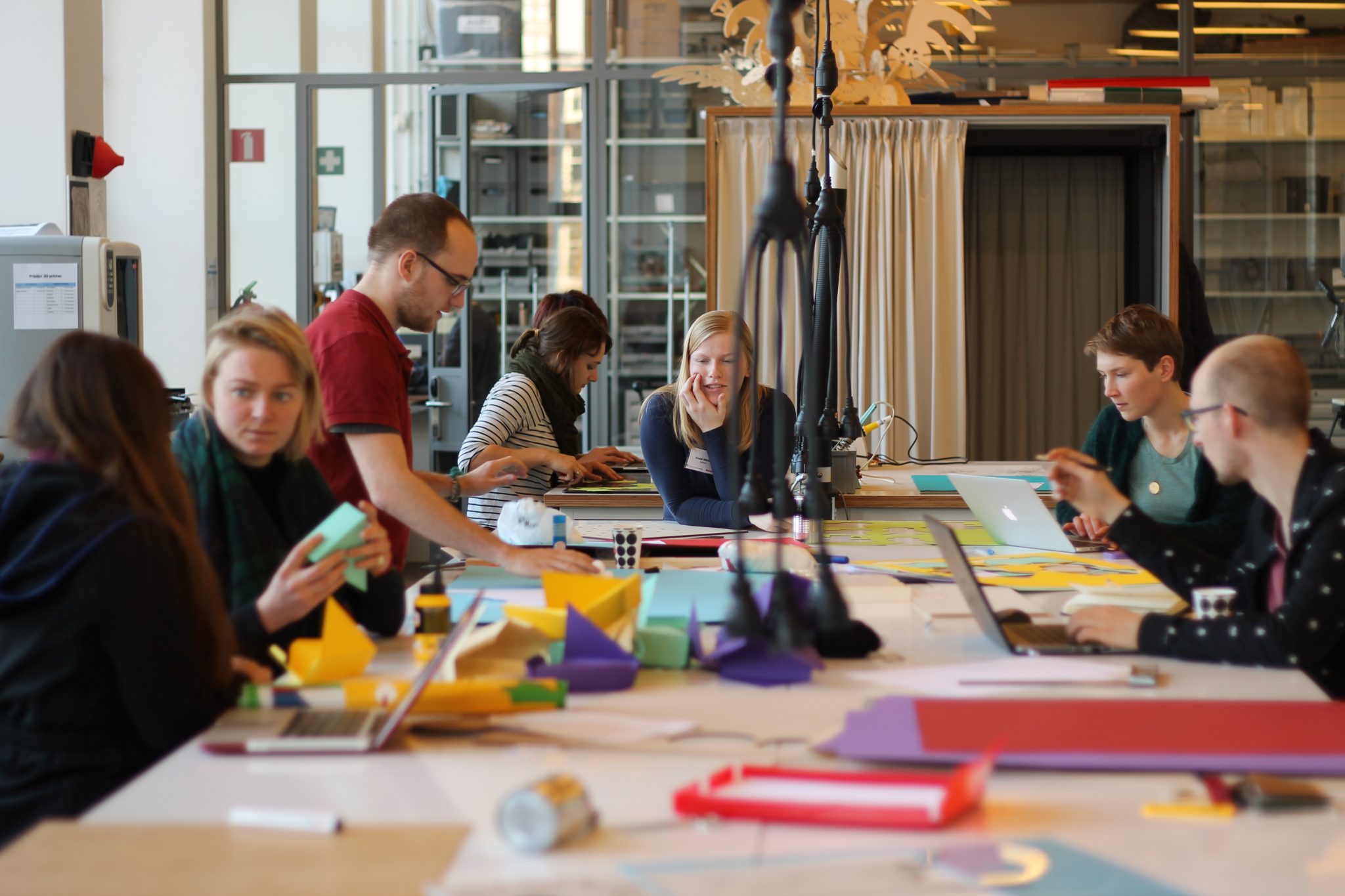 Digital Society School taught me in this Traineeship to look at a problem with a completely different perspective. I really like the mentality on starting something: don't think too much and do more.
Join the Digital Society School
Welcome to the Digital Society School, where you become a conductor and leader of digital transformation and social change rather than a follower.
Grow your skills and develop your full potential. It is hands-on learning at its best, involving practice-based work with a touch of research. You'll be part of a vibrant interdisciplinary group during a semester and enjoy unique exposure to a network of experts within the field.
You will work in multidisciplinary teams guided by experts from the industry and the Amsterdam University of Applied Sciences. The team is a mix of designers, programmers, social/digital media experts, researchers, copywriters and storytellers.
In 20 weeks (from Feb-Jun or Sep-Jan) your team develops a working prototype in collaboration with the partner. The team will be working 5 days a week in Studio HvA or at the partner's office. Within the traineeship there will be time allocated for documentation or graduation requirements/thesis work. The traineeship is in English and available to all talented and motivated students, recent graduates of higher education, and professionals seeking to advance their career.
What do we offer?
We offer a monthly stipend plus enrollment in the Digital Transformation Intensive Program (DTIP) at reduced rates. The DTIP consists of 4 (full time) weeks of workshops and master classes as well as personal coaching to get you ready for the next step in your career. Additionally you will have access to the tools and facilities of the Amsterdam University of Applied Science like a Maker's Lab and Sports Facilities. On top of that you'll become part of the DSS community where you will find inspiration and career opportunities.
Over the past couple of years the program has matured into something that enriches the partners that work with us. It has also offered our participants the opportunity to start or level up their career in Amsterdam or elsewhere in the Netherlands. In order to maintain and improve the programme it is necessary that the pricing will be increased over the coming years to better reflect to value it represents.
| | | |
| --- | --- | --- |
| Schengen area* citizens | Stipend | Tuition fee |
| Any Degree | € 400 per month | € 3,500 one-time |
| Non-Schengen citizens | Stipend | Tuition fee |
| With a Masters' degree** | € 400 per month | € 3,500 one-time |
* It is important to note that the access to the labor market associated with a residence permit for a Schengen member state does not automatically carry over to other member states.
**Every semester we offer a very limited number of spots for participants with a Bachelors'  degree and significant relevant work experience.
Types of projects
that you could be working on
Digital Society School is a place to meet people from different places around the world and learn from different cultures while engaging and cooperating in meaningful projects for the world.