Track
Digital to Physical
How does the blend of the digital and physical worlds change our society? In this track we explore topics such as physical representation of data, sense of presence and smart objects.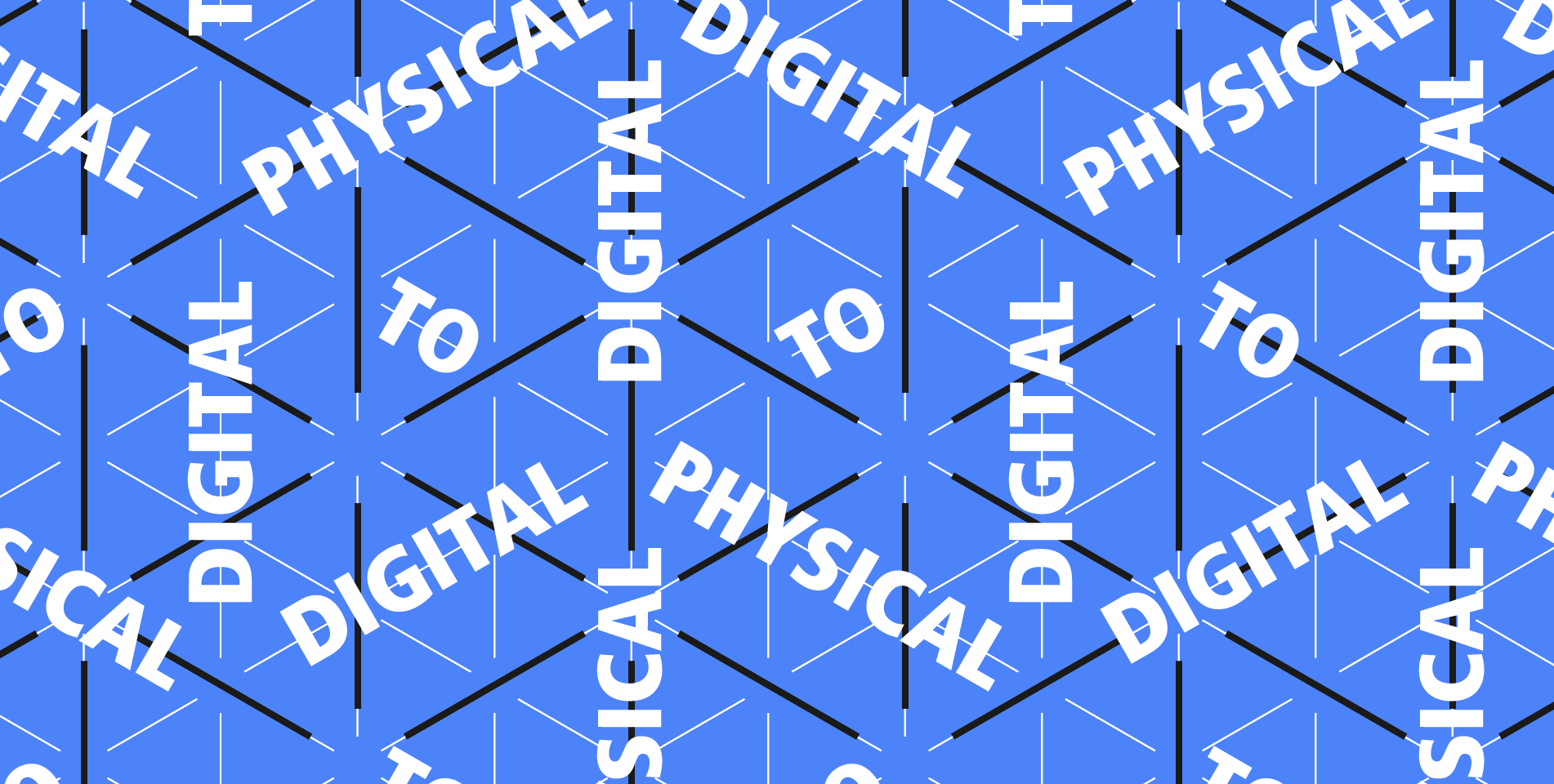 What do we work on?
Digital to physical track
The physical world that we inhabit is rapidly merging with our digital environment. The way we move through public spaces, communicate with others, and perceive ourselves is changing. We find ourselves constantly interacting within a connected digital and physical landscape composed of products and environments that are network connected and equipped with various sensors and actuators. Introducing the digital into the physical has a profound impact on how we organize our societies and how we act as individuals. At the DSS we observe this trend through an ethical, sustainable, and human-centered lens. From this unique perspective we contribute to building a digital-physical world that benefits society.
The Digital to Physical track (D2P) is a three-year project to define questions, explore concepts, conduct research, design and build prototypes, and share insights with the world regarding the way the digital and physical intertwine. Within the broad scope of the D2P trend we identify three key themes that drive the research and development of the track: the digital body, the digital self; altered reality; and wise things & spaces.
The digital body, the digital self
Wearable sensors enable new ways of gathering data about the body. At the same time, wearable technology offers opportunities to feed back this information through sensory channels, for example, providing haptic (i.e. touch) feedback. With this, questions arise about how and what kind of data can or should be collected about the body, and what kinds of information about the body we consider as private. These questions will guide us to explore what role the human body can play in interacting with future digital systems and how our digital identities and digital selves are shaped by these technologies.
In the D2P track we take the body as a starting point to research and design inclusive solutions to potential future challenges.
Example project: Habit self-reflection wearable
Key words: quantified self; wearable sensors; biofeedback; haptics; embodied interaction.
Altered reality
Technologies that alter our perception of reality, such as Augmented Reality (AR) glasses, offer novel opportunities for adding a digital layer to the physical world. We need to consider what happens when the information one sees, hears, or feels in altered reality, is different from what another person experiences. How intrusive will AR technology be to our current way of living and what are the unexpected consequences? Is AR technology an inclusive technology or does it divide? How can we use it to enable new ways of communicating, learning, and working? Can it serve as a tool to explore our embodied selves and the way we relate to our environment?
In the D2P track we work from a holistic embodied perspective on altered reality that is beyond the visual. We investigate challenges and opportunities that arise when physical reality is altered by digital technology.
Key words: augmented, virtual, and mixed reality; telepresence.
Wise things and spaces
The products that we use, the rooms that we use them in, the buildings that we inhabit, the campuses that we learn and work in, and the cities that we travers and live in, are not just physical places; through embedded technology they are also becoming part of a connected digital network.
What is the impact of these connections on the way we live and organize ourselves at home, in public spaces and at work? How can connected objects and spaces be used to empower rather than direct or manipulate people? How do these technologies affect personal, organizational, and societal structures?
In the D2P track we investigate and create objects and spaces that are not just smart, but wise, by taking a human-centered perspective in the design cycle. We envision wise objects or spaces to be transparent about how they work, how they can be changed and what benefits they bring. Wise objects and spaces should respect and leverage our human nature when we encounter them.
Example project: Smart Grow Kit
Key words: Internet of Things; Smart buildings; Smart city; ubiquitous computing; tangible interfaces.
Recent Projects
Challenges we solved
Call for a New Normal
How would we shape a new normal? What aspects of our digital life do we want to keep? And what aspects do we want to get rid of? Which physical activities do we wish to do more and which can we live without? Together we can design a new normal of digital and physical.