Project
Justice in the Digital Society
What are digital transformation opportunities in forensic mental health care practice?
The Custodial Institutions Agency (Dienst Justitiële Inrichtingen; henceforth DJI) is responsible for the detention, day-to-day care, and rehabilitation of convicted individuals in the Netherlands and operates under the Ministry of Justice and Security (Ministerie van Justitie en Veiligheid; henceforth JenV). DJI acknowledges that, increasingly, technology plays a role in the day-to-day activities of the organization and has impact on central tasks. A challenge is to anticipate which technologies will permeate the working field and which will fade away, how such technologies might influence day-to-day activities, and how they may influence the organization as a whole. The aim was to inspire a mindset change at the clinic regarding technological innovation in the working field, through applied research and the development of a prototype in close collaboration with DJI and the clinic Oostvaarders.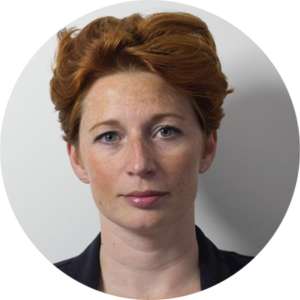 "As a governmental agency we see that we need fresh looks to be able to innovate, that's why we partner up with Digital Society School. We see it as our social task to give trainees the opportunity to be involved in our issues, to give them more learning experience" says Thessa Belt, Senior Advisor Innovation and Development of DJI.
Read more on the project website
This project focused on the Sustainable Development Goals: