Event
Digital Society Showcase – showing our best work
We invite you to our Showcase, a hybrid event to discover our projects dedicated to shaping an inclusive, sustainable and diverse future. Join us on January 18th via Hopin or at the Clubhouse to discover the work of this semester by the trainees and DSS team and partners.
Our trainee projects revolve around how to integrate technology into society. And how to design for the UN Sustainable Development Goals (SDGs) through topics such as Hybrid Democracy, Sustainable Fashion and Online Study Space, among others.
Programme
(Hybrid) Opening: Live talk show
(Offline) Clubhouse Exhibition & Meet the Trainees
(Online) Hopin Expo: prerecorded project videos
Live Talk Show
We kick off with a live talk show about Transformational Leadership, Learning Revolution and Sustainability, Diversity, and Digital transformation.
With topic experts we discuss the following questions:
What is needed to lead the transformation of today's world and digital society to become more inclusive, sustainable, and living-future-proof?
How is DSS changing the learning game from within the AUAS? What impact do we think education has on the needed transformation of crumbling systems around us?
How is the AUAS growing these topics within the organization, education, and research? And how is DSS impacting these topics via our programs and products?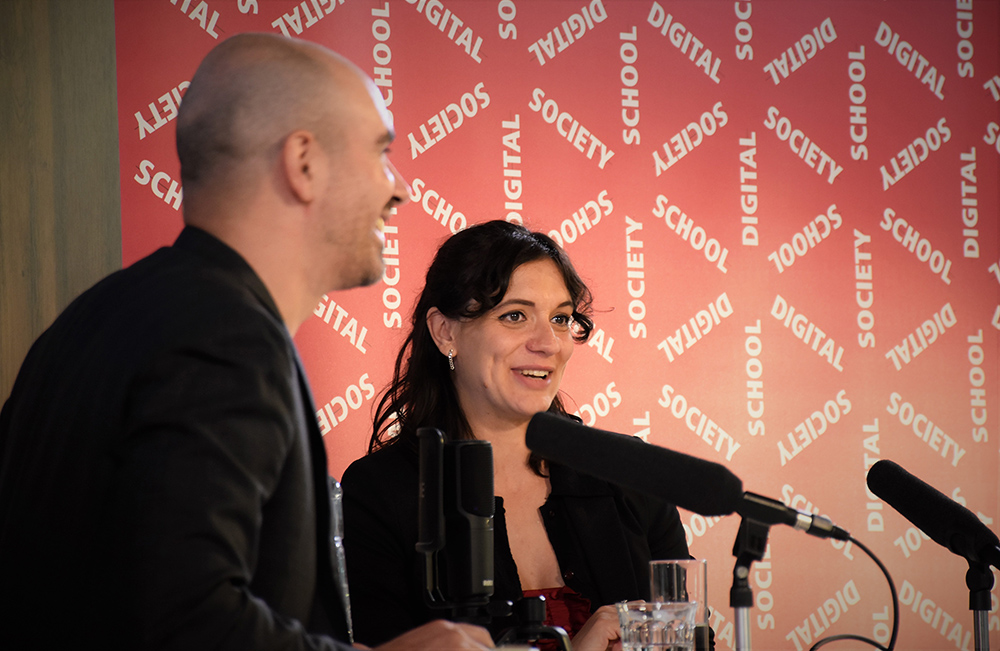 Discover the projects
For the past 20 weeks, our trainees have focused on a challenge and develop a working prototype in collaboration with a partner from the private or public sector. During the showcase, 9 teams will show you their prototypes and explain how they contributed to the Digital Transformation and the SDGS. The different tracks (thematic programs) will also present themselves and discuss how design, tech, and social innovation can have a positive impact on sustainable development.
Learn more about the projects below.
We hope to see you there!