DESIGN CHALLENGE
How can we track shoe use through artistic & digital methods of wear and tear?
We know that like our fingerprint, the way we walk and the shape of our feets are different and unique to each individual and that these differences can be seen in the ways our shoes wear down over time. But what can we learn about the user from these wears and tears, and how can we use those learnings to create a self-improving system that helps to better deepen the relationship between the user and their shoes as well as improve the quality and sustainability of existing shoes and its production methods.
Speculative Design
Einstein said that if he had an hour to solve a problem he'd spend 55 minutes thinking about the problem and five minutes thinking about solutions. The essence of this; one might say, is to get to know the problem to the point of falling in love with it. With this in the back of our minds, we tried to get to know our problem through speculative design thinking and brainstorming. We imagined a world where we can scan the bottom of our shoes on a "smart doormat" to give us access to our home. Since the wear and tear of our shoe is as unique as our fingerprint, the data can be used as an access control system. 
By doing this speculative design exercise we got a better understanding of the problems in our assignment. For instance: what makes wear and tear different for each individual,what does it mean for shoes to become our fingerprints, and consequently what could be societal and technological implications of that? 

Moreover, what data can we get from this doormat, how might we collect these data and make them useful for our purpose?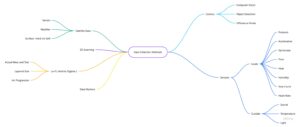 We are currently thinking of applications that might help us to do better shoe repair, for example with replacing tears using recyclable materials, thereby making the shoe better than it was before. We understand that we are addressing systemic or "wicked" problems which require us to look at the meshing of interrelated problems rather than just individual parts or issues.
Objectives
We converged our understanding from this to three important questions which we expect will serve as guides and enable us to proffer answers or if you will; solutions to this idea. These questions include:
How can we capture and analyze data of the shoe while it is being worn (co-analysis)?

What model can we create with which to predict further use (profiling)? and

How can we create the data flows that will allow the designers to improve their designs (co-design)?
Makers Sprint
In order to get an idea of how shoes wear and tear and what factors contribute to the degradation, we created 3 prototypes to serve as conversational objects. A conversational object is something that helps us in having an engaging conversation with our partner, not by offering a solution but by showing them what they hadn't thought of before.
Using the vacuum forming machine, we explored different materials like the EVA foam, PVC and plexiglass to create layers on the bottom of our shoe soles. And while each material had their own advantages, for our purpose, the EVA foam worked the best to prototype and test!
Before the experiment :

After the experiment :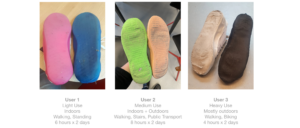 We tested the 3 prototypes by doing three different activities at different intensities (light, medium, heavy) over a period that lasted 3 days. The result of these was the different pattern of wear and tear for each use case. This supports the suggestion that in addition to the way we walk, production method and materials used, wear and tears of shoes can also be attributed to the activities and environment in which the shoe was used. With this insight, we were well poised to meet the first project objective: how we can capture and analyze these data of the shoe.
Sustainable Development Goals
The project focuses on the following SDG goals: Industry, Innovation & Infrastructure and Responsible Consumption and Production. This is because the project aims to transform industry to become more circular through domain specific innovation. At the same time the"responsible" aspect of goal 12 can also refer to the sovereignty and protection of users/consumers/citizens versus a disproportionately powerful industry.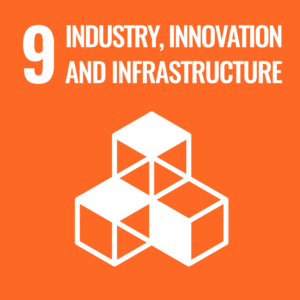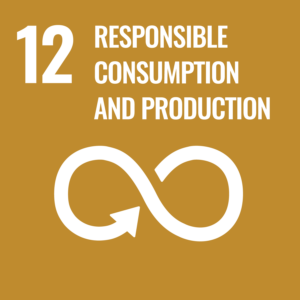 Project Team