Project
KEEPING IT (A)LIVE
DESIGN CHALLENGE
How can we keep
 

the debate (a)live?

The aim of our project is to facilitate the ongoing debate in Tegenlicht meet-ups to re-vitalize the engagement of the communities. This is because the meetup communities are important to keep the debates about societal issues alive. These debates also serve as an instrument of connecting different target groups i.e., professionals, students, teachers and policy makers.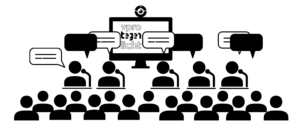 OUTCOME
The ideal outcome of this project would be a hybrid format that stimulates and facilitates ongoing public debate by interlacing Tegenlicht's meetups and meetup communities, their television programming and their online Archive of the future. Specific attention should be placed on smart use of on-demand and live content to involve the public, and the use of online and offline settings.
PROCESS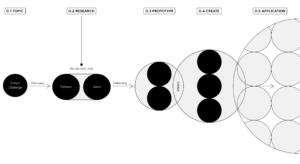 In the first part of our project conducting research using Holistic diagnosis method which would help us collect quantitative and qualitative data and find out more about the process. We customised our research focusing on the partners and the users to investigate the complexity of relationships within the system.
The tools we used for the research are as follows:
1 Day in life: we participated in a meet-up in Pakhuis de Zwijger in Amsterdam and it was an inspiring experience for us helping us to understand the dynamics among the participants and also to talk to people.
Survey: we created a questionnaire that we spread on the day of the meet-up to collect some informations in order to understand more the users
Need-based Profile Personas: After collecting some data from the questionnaire, we understood the needs of the users
User Journey Map: starting with user needs, we were able to understand the typical day of different categories of users and how they approach partners
Stakeholders and Actors Map: after a long desk research we were able to outline all those involved in the project and their relationships
We are now in the second part of our project and it's all working progress.