Track
Hybrid Democracy
Join us in creating a democratic digital society.

This track signifies the challenge democratic societies face in governing the intertwined online and physical world. With democracies backsliding across the globe, it is clear there is an urgent need for an upgrade. Since democracies by definition center around people, the primary design challenge is to contribute to technological citizenship. Collectively citizens must demand democratic structures, institutions and processes to rejuvenate and guarantee basic democratic principles such as freedom, equality and the protection of human rights.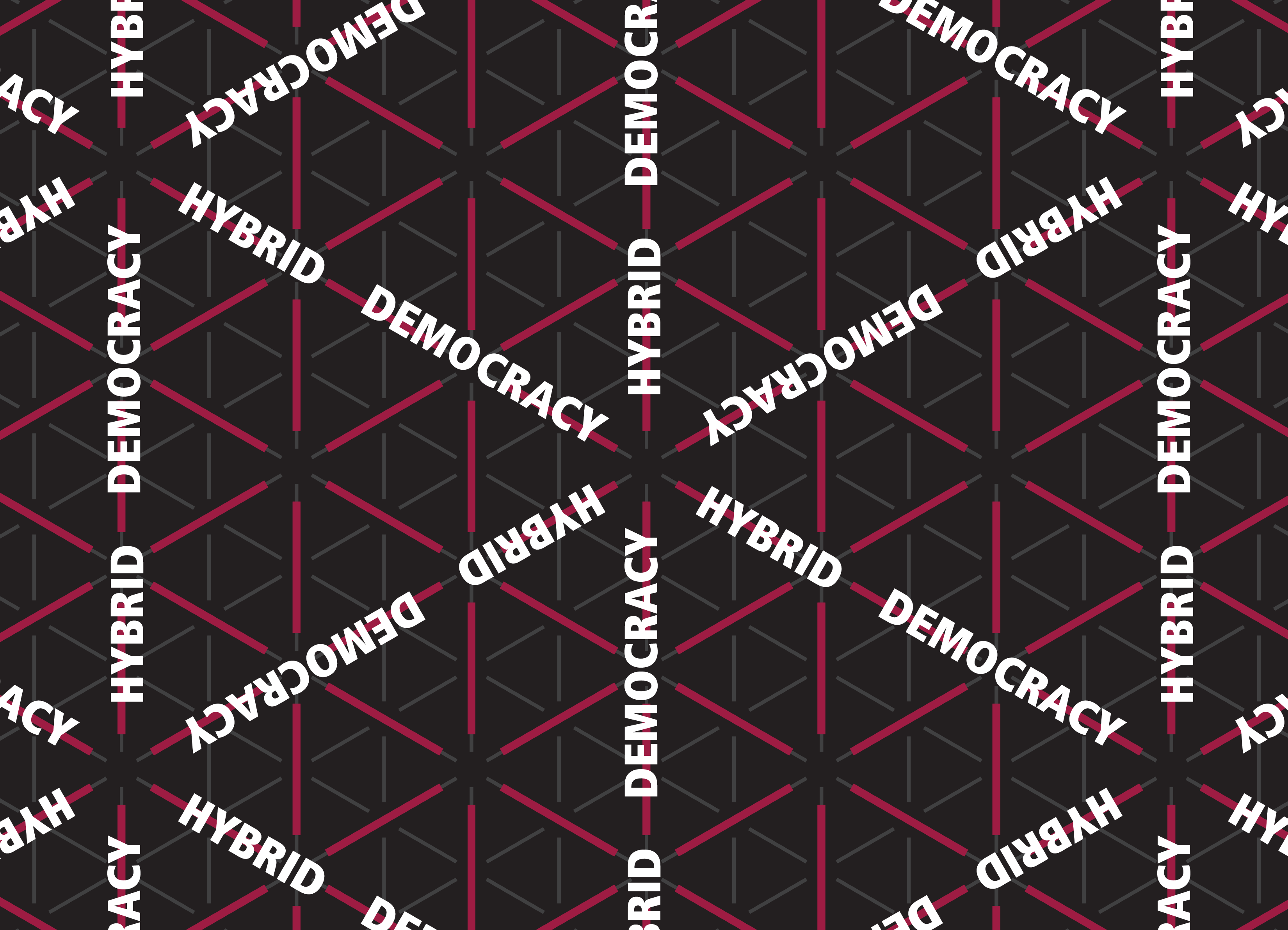 What do we work on?
What do users of technology need to regain their agency? How can online platforms provide inclusive, diverse and safe environments for constructive public discourse? How can private tech companies be steered towards serving public interests, such as safeguarding human rights and accounting for public values?
As architects of transformation at Digital Society School, we understand it is our role and responsibility to contribute to well-being, prosperity and resilience of our democratic society.
Running projects
Challenges we are solving now
Outcomes
In the Hybrid Democracy track we use the power of design to create experiences and tangible artifacts that demonstrate or probe debate on the future of democracy. We strive to emancipate members of the public as well as digital technology designers to participate in public discourse, address societal issues and reflect on their role and responsibility. In the process, we research where opportunities or hurdles for change reside for such emancipation.
For democratic institutions, technology companies and civil society organisations we co-create tools, practices and insights for them to strengthen democracy. Tools such as normative frameworks for digitalisation or even product prototypes. Practices include trainings and workshops on democratic design methodologies. Insights encompass analysis and translation of their impact on democracy.
Interested in improving your contribution to democracy, contact us!
Join our 20-week Traineeship
Joining the Digital Society School will open up a world of opportunities. You'll be part of a vibrant interdisciplinary group during a semester and have unique access to a network of experts in the field.