Project
EdTech Impact: Creating an engaging tool for reaching clients
No one could predict the 2020 Pandemic. The world changed completely from one day to another and big challenges became even bigger. Education is the greatest weapon to change the world, and it was seriously threatened. Teachers and trainers felt a deep impact in student engagement and they did not have the right tools, skills, and inspiration to overcome these new challenges. Digital Society School created a track to tackle these challenges: Educational Technology for Social Change.
Design Challenge
In September 2021, the EdTech Impact trainee team accepted the challenge of taking this new track to a whole next level. Our design challenge was to create a digital end-product or service that allows the EdTech for Social Change track to expand its scope and reach by attracting new partners, projects, and expanding recognition within the EdTech community. Our creative process took place throughout 5 sprints, in which we used design methods for empathy, problem-solving, prototyping, and testing. We also based our ideas on two main Sustainable Development Goals: quality education (nr 4.), and responsible consumption and production (nr 12.). Our final solution is versatile and modular, and therefore can be used for other learning contents. After months of research and prototyping, the EdTech Impact Team proudly presents: The EdTech Town!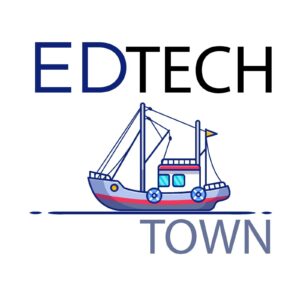 Welcome to EdTech Town!
The EdTech Town is a gamified portfolio which tells the story and further info about the EdTech track through an immersive experience. Meet Jad, the EdTech Town guide. While on an exciting journey, you visit the Central Station to get to know the basics of the EdTech Track. At the Project's Neighbourhood, you can explore real examples of the amazing projects we have developed so far. The amusement park mixes fun and learning by introducing the courses we offer. Finally, get to know more about your creative future with the fortune teller… Are you a brave explorer in search for educational innovation? Well…we are waiting for you at the EdTech Town!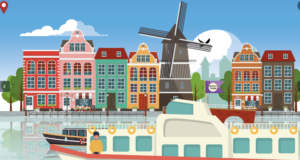 Sustainable Development Goals
The United Nations SDG's are the "blueprint to achieve a better and more sustainable future for all. They address the global challenges we face". Project ETI focuses on two of these goals: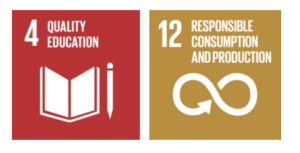 This project kicked off in September '21 and is to be completed by the end of Jan '22.