Article
Designing For Democracy – Anarchy, Autocracy And Decentralized Information By Sameera Mudgal
🔻

Intro

Digital participation has been democratizing the world since Web 2.0. The internet was initially an anarchic playground, where anyone could just do what they pleased. Eventually, this led to the global village and a bunch of chaotic content distributed throughout the internet. This laid the foundation for people to express their individuality and became the first step towards a more transparent society. Later, social networks introduced a way for regular folks to escape from the chaos and find one another with similar interests, opinions and views.

Our author in her blog wrote how the recent Covid Pandemic revealed the impact of healthcare information which was digitally decentralized by citizen action and became a support in the time of crisis, following the Anarchy- Autocracy Hybridisation in the Hybrid Democracy hexagon.

————————————————————————————————————-

Sameera Mudgal is a design researcher from Delhi, India. She has an academic background in Psychology and Social Design. In the past four years she has worked with educational institutes, technology firms, public health, and art collectives in design research , speculation, systems analysis, and service design.

————————————————————————————————————-
🔻

BLOG
Designing For Democracy – Anarchy, Autocracy And Decentralized Information
The Pandemic revealed how digital participation of citizens could form the middle ground between Anarchy and Autocracy spectrum of democracy
By Sameera Mudgal
Year 2021. Covid 19 pandemic reached its peak with the delta variant wreaking havoc on the public health systems for almost two years. Amidst the overloaded public health infrastructure, lack of healthcare personnel, and bureaucratic corruption, the Global impact was grievous. Whenever the Covid-19 affected patient graph would rise, healthcare systems were unable to cope, and the need of the hour was information delivery so that the resources are used in the most efficient manner. Patients needed to know which facilities to visit, how they could get urgent care, where to get medicines, updated list of symptoms, etc. World over educational institutes, companies, and other independent bodies took it upon themselves to inform their employees/students/people about the rapidly identified symptoms and treatment options for SARS-CoV-2.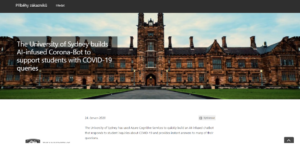 In India the situation became grave when all hospital beds, oxygen cylinders, and even medicines ran out as the Covid-19 graph rose sharply. Unable to identify resources, people turned to each other for information. Social media platforms like Twitter and Instagram became the broadcasting sources for individuals to amplify their requirements for medicines, hospital beds, and other kind of aid amidst a very strict lockdown. During this time, two full stack developers created @CovidIndResBot on twitter, a bot which provides real-time data about healthcare resources filtered by location in India.
A parallel story amidst the spread of authentic information was that there were streams of inauthentic rumors and scams that were spreading equally fast. There was no way to control either of them or rapidly identify which are true and which are not.
In our world right now, digital media platforms, apps, bots, and webpages are tools to influence the one thing we are all looking at – information synthesis. We seek information in our everyday lives, on a big or small scale.
Democratic participation through synthesizing and sharing information was how citizens (those who are comfortable and have skills compatible with tech) have brought about a decentralized information sharing practice, the peak of which we saw during the pandemic. Healthcare information that was scattered, dynamic, and tested every day for validity, was made accessible during a mass-scale citizen emergency response using apps, data visualization, twitter bots, Instagram profiles and stories, Google excel sheets, and UX/UI. These were not fully equipped to test the facts, which led to a lot of confusion as well, but as an initiative to expand democratic rights in healthcare information. Especially in a country where healthcare was a huge industry with many private players.
Data visualization and social media has also made data accessible to citizens often in non-emergency situations. An Instagram profile called @indiainpixels creates visualization from data, graphs, academic papers, etc. to explain complex comparisons in an entertaining way. There are such awareness platforms as www.thetruesize.com which makes citizens aware about the inaccuracy of Mercator projection map of the globe. The Micropedia of Aggression – https://www.themicropedia.org/#/ is an interesting take on User experience design for communicating a library-like atmosphere for content curation of urban phrases that are used for discrimination.
Considering this, the probable future of participation in democracy through information looks like a constant swinging between Anarchy and Autocracy- where on one side we have privacy issues raising from companies hoarding private data and unethical data mining, and on the other side individuals have relative freedom on creating portal which can broadcast and amplify both evidence-based or rumored information. We can call it the "Content Democracy". People are empowered to share information or "content" through various channels such as webpages, bots, and social media. As we have seen already, this form of content sharing is decentralized by its nature. Hence controlling information flow from a centralized structure is less likely.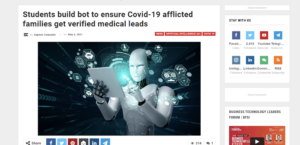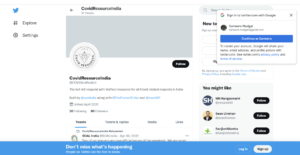 The preferred future of technology in this type of democracy will be about producing those artefacts which can improve the condition of chaos and excess. In a more idealistic scenario, maybe even technology which inherently nurtures a critical mindset in users. Technology that can learn the needs and values of healthcare, education, entertainment systems. In these artefacts, bots and blockchain technology will see an improvement.
From this blog, I encourage readers to think about how design of information has become more accessible, affordable and inclusive as it is vital to build a more humane "content" democracy.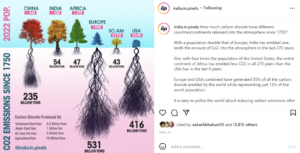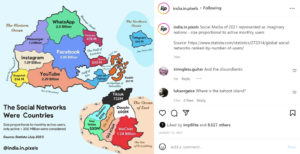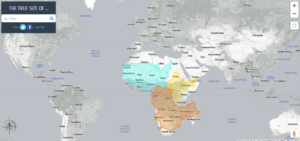 ————————————————————————————————————-
What do you think are some ways that can prevent distribution of misinformation while ensuring decentralised information flow? 
Follow Hybrid Democracy at Digital Society School on Twitter for more expert blogs and insights on emerging trends. Find more blogs from experts, researchers and students who shared their opinions on changing aspects of Democracy due to digital transformations here.