Online Course
Sustainability by Design
Explore the framework of the UN Sustainable Development Goals through the lens of design.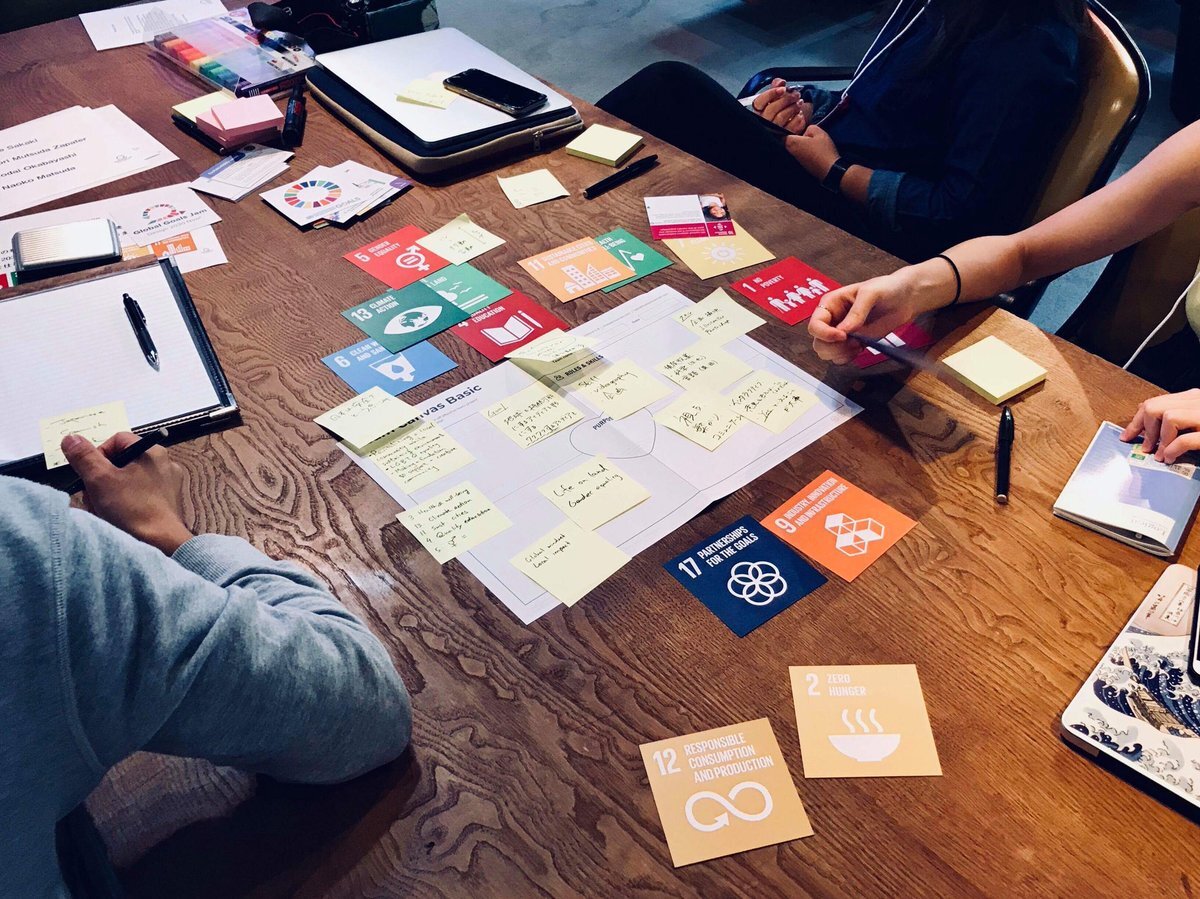 The UN Global Goals for Sustainable Development were developed by the United Nations as "the blueprint to achieve a better and more sustainable future for all" (un.org). They address the global challenges we face, including those related to poverty, inequality, climate change, environmental degradation, peace, and justice. But how can we use these goals in our own work, and how do we move from big global goals to concrete local action? After this workshop, you will know how to work with the SDGs in a hands-on way. After a short introduction to the SDGs, we will take you through the process of creating a local challenge related to one of the global goals. Using sustainable design principles to create ánd redesign a solution to your challenge, you will create a new perspective on working with and for the SDGs.
Show your interest in this course
---
What you will learn
You will learn how the SDGs came into being and where we are now. We'll share various best practices of how the design community is approaching global and local challenges within the framework of sustainability. Through the use of hands-on methods, you will learn how to transform a global goal into a local challenge, how to map out your own local community or city within the limits of society and the planet, and how to generate ideas and design for opportunities using creative brainstorm methods. You will get a clear overview of what is going well, and what could be improved on the level of sustainability in the context you are working or living in. Taking examples from existing organisations and businesses, you will learn how to re-design your initial ideas for new initiatives that are sustainable by design, from the start.
Covered DSS competencies
Applied Human-Centered Design
Collaboration and Co-creation
Create solutions for social impact
---
What you will do
MODULE 1: SDGs AS A SYSTEM

This module starts with an introduction to the Sustainable Development Goals. What are they and where do they come from? We will take the SDGs as a system, and see how the different goals interrelate. You will explore your own position towards the SDGs, personally as well as professionally, and learn about different ways how to visualise all 17 SDGs as a system.

MODULE 2: FRAMING A CHALLENGE

This module is about effectively framing the situation you are designing for. We do this by using the SDGs, as well as the framework of Doughnut Economics. How do you make sure you are working on something that contributes to a safe and just space for society while staying within the planetary boundaries of our ecosystem? How do we get from a global goal to a local challenge? How do we create ideas that are sustainable for people, planet ánd prosperity?

MODULE 3: SUSTAINABILITY AND DESIGN

This module dives into the connection of design and sustainability. Which key examples and best practices are there in the design community that inspires how to design for sustainable development? How do we make sure we solve our challenges in a sustainable way? You will learn about the principles of sustainable design, and how they can help you in a project or programme in order to create an initiative that is sustainable by design, from the start.
---
Whom is this course for?
You 👇:
This course is for anyone who wants to know how to apply the Sustainable Development Goals in their own professional context. You might be aware of all 17 goals, but you are not entirely sure how to translate them into local tangible action. You want to apply your knowledge of sustainability in a practical way; and you want to get inspired by different ways of approaching a challenge, making sure that both your question and solution is rooted in sustainability. You are curious how design can be done (more) sustainably, and how you can move beyond design (thinking) to systemic design. You want to enrich your own professional practice by learning how sustainability can inform creativity (and the other way around).
---
Questions you may have
Q: What if I am not "creative", or a designer?
A: Perfect, then this is for you. We'll show you that anyone can make things tangible and visual with easy-to-implement tools and methods.
Q: I am already familiar with the framework of SDGs, is this for me?
A: For sure! We will approach the topic of SDGs and sustainability from a creative, hands-on perspective that will push you to put your knowledge into practice in new ways.
Q: I am not specifically interested in the SDGs, more in sustainability in general. Will this training still be able to teach me something for my own goals and context?
A: Yes. We use the SDGs as a common ground throughout the training, but also use methods that are rooted in circular and systemic design, and the framework of Doughnut Economics for example. And we'll also explore what sustainability is (or should be) in the first place, so please bring your critical perspective!
Meet the experts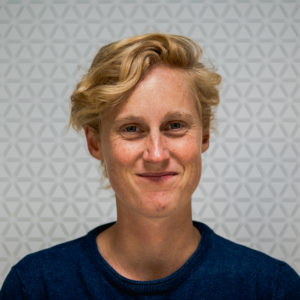 Anneke van Woerden
Experienced trainer and facilitator working on the intersection between design, social innovation, and sustainable development. Responsible for translating the produced research and knowledge of the Design Across Cultures track into hands-on tools, methods, and trainings.