Online Course
Online Learning Design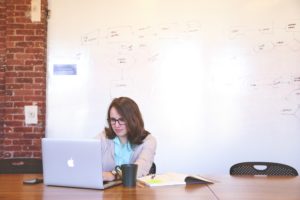 ---
Learn how to design your online course and create a productive learning experience for your learners!

The aim of this course is to prepare participants to design and develop an online instructional module through evidence based decisions. Specifically, participants are introduced to the principles of learning design and gain an understanding of the phases of learning design models in order to introduce them to formal or non-formal education environments with an emphasis on the online element. Participants will also reflect on research studies on related topics relevant to their discipline. At the end of the course, they will prepare their own online module, which can be used in their teaching/professional practice.
---
What you will learn
Upon successful completion of this course, participants will be able to:
Understand different learning design models and their use in diverse environments.
Develop their online instructional module.
Conduct a systematic and comprehensive context and learner analysis.
Develop instructional materials in an online environment.
Covered DSS competencies
Applied Human Centred Design
Interdisciplinary Systems Thinking
Collaboration and Co-creation
Create solutions for social impact
---
What you will do
Completion of assessment tasks will lead to the design of each participant's online module, relevant to their discipline. To prepare this online module, the following tasks will be completed:
A narrative of how the online module will be implemented to the identified audience.
Module description and objectives
Contextual analysis
Tasks analysis
Online environment selection and justification
Instructional sequencing and strategies
The role of the student in online education
Evaluation of the module and implementation
Methods used
Online lectures; group discussions; 1-1 mentoring
---
Whom is this course for?
You 👇:
This course is suitable for people who are passionate about creating an engaging learning experience for participants of their discipline with the use of technology. Faculty members, instructional designers, school teachers can definitely benefit from this course. In addition, this course is suitable for companies, which aim to translate the knowledge they generate into online courses/MOOCS.
---
Questions you may have
Q: What are the admission criteria?
A: You only need to send us a copy of your ID card/passport and a short motivation letter with the idea of online module you want to design during the course 
Q: Do I need to attend any sessions physically?
A: The course is offered 100% online. If you can't attend the online lectures, you can watch the recordings anytime.
Q: What is the workload of this course?
A: The workload for this course, including attending lectures, autonomous study and preparation of the online module is 25 hours (1 ECTS).
---
Meet your instructors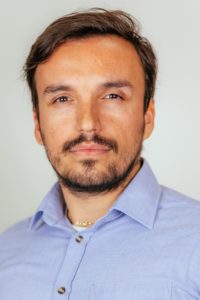 Dimitrios Vlachopoulos
Dimitrios is Program Manager of the track "EdTech for Social Change" at the Digital Society School. Since 2005, when he started working in higher education, he has been faculty member (both on campus and online) at different prestigious universities in Spain, Cyprus, the United Kingdom, the United States and the Netherlands. He received his PhD. in Education from the University of Barcelona (Department of Research Methods and Diagnosis in Education). He also has 5 master degrees in a) Teaching and Learning in Digital Environments, b) Educational Assessment and Program Evaluation, c) Southeast European Studies, d) Management of Organizations in the Economy of Knowledge and Evaluation and Quality Management in Higher Education.  His current research focuses on new and emerging pedagogies, instructional design, education management & administration, professional development and quality assurance in distance education. In 2015 he was the winner of the International "David Wilson Award for Excellence in Teaching and Learning" and in June 2019 he achieved the status of "Senior Fellow" of the Higher Education Academy and in January 2020 he became a Fellow of the Royal Academy of Arts.