Event
Past, present and future of (y)our internet
Nederlandse versie beneden
Do you remember the first time you went on the internet? The (open) chatrooms and the pixel snake? Past, present and future. By bringing (y)our internet memories and ideals together we will set the preconditions of a fair and sustainable digital future.
We start from the premise that Millennials don't want, nor can return to a fully analog world. Therefore we have to learn how to positively deal with the advantages of the world wide web, without diving into the pitfalls.
What?
Hands-on workshop
Who?
Millennials: born between 1980-2000
When?
14 December 2018, 19:00-21:00
Where?
Digital Society School – Amsterdam University of Applied Science
Studio HvA, Urban Room
Wibautstraat 2-4
1091 GM Amsterdam, Netherlands
Apply (although preferred, not required) via contact form in the registration link
Even though the internet, and the digital revolution has brought us immensely powerful tools, there are still many ethical concerns. This makes sense, since the digital revolution is still in its early adopting years. The same as when the car went through years of modulation (creating new traffic rules, installing airbags, seat belts and so on) ideas of how we use and should use online digital devices are only starting to be framed. If we want a digital future that reflects the needs of society and environment, we need to think, discuss and act NOW.
DataWatchers is a project that creates space for Millennial to work on the future where the digital is fair and sustainable. Now is the time to think about our values in a technology driven society. Millennials make up the generation that remembers, but already has trouble imagining living in a world without ubiquitous digital devices. As such it is the generation that holds the key to the way we frame the future.
---
Nederlands
Herinner jij de eerste keer dat je het internet op ging? De (open) chatrooms en de gepixelde versie van snake? Verleden, heden en toekomst. Door herinneringen en idealen bij elkaar te brengen gaan we op zoek naar 'oude' en 'nieuwe' waarden en vormen we de start van de randvoorwaarden van een eerlijke en duurzame digitale toekomst.
Het basis uitgangspunt is dat Millennials niet terug kunnen naar een analoge wereld en moeten leren hoe positief om te gaan en gebruik te maken van de voordelen van het netwerk zonder in de valkuilen te vallen.
Wat?
Hands-on workshop
Wie?
Millennials (geboren tussen 1980-2000)
Wanneer?
14 december 2018, 19:00u-21:00u
Waar?
Digital Society School – Hogeschool van Amsterdam
Studio HvA, Urban Room
Wibautstraat 2-4
1091 GM Amsterdam, Netherlands
Aanmelden (niet verplicht, wel gewaardeerd) via contact formulier in de link
Ondanks dat het internet ons immens krachtige middelen heeft gebracht zijn er nog steeds veel ethische vraagstukken. Dit is logisch, want de digitale revolutie staat nog in haar kinderschoenen. Net als de auto jaren van ontwikkeling heeft gekend (ontstaan van verkeersregels, installatie van airbags, gordels en zo meer) beginnen ideeën over hoe we onze digitale apparaten gebruiken en zouden moeten gebruiken zich nu pas te vormen. Als we een digitale toekomst willen die de behoeften van de maatschappij en het milieu reflecteren moeten we hier NU over gaan nadenken, praten en moeten we NU gaan handelen.
DataWatchers is een project waarin Millennials werken aan de toekomst: een eerlijke en duurzame digitale wereld. Wij willen nú nadenken over wat wij belangrijk vinden in een samenleving waarin digitale apparaten een steeds grotere rol spelen. Als generatie die nog wel weet hoe het was om op te groeien zonder alomtegenwoordige digitale apparaten, en hen die zich dit niet meer kunnen voorstellen zullen Millennials hierin het voortouw moeten nemen.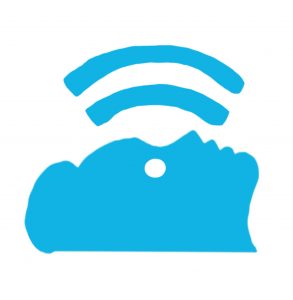 Cover Photo by Helena Lopes from Pexels