Event
Media Architecture Biennale – MAB20
Join the Media Architecture Biennale – MAB20, taking place online from June 24th-July 2nd
The Media Architecture Biennale is the world's premier event on media architecture, urban interaction design, and urban informatics. This year's edition is being organized by the Lectorate of Civic Interaction Design and the Lectorate of Spatial Urban Transformation at AUAS in collaboration with Utrecht University and the Media Architecture Institute.
MAB20 will feature 16 workshops, keynotes from different disciplines and from around the world, 15 symposia organised by multiple MAB Partners, two online exhibitions of student projects and demos, roundtables, presentations of academic papers, and more!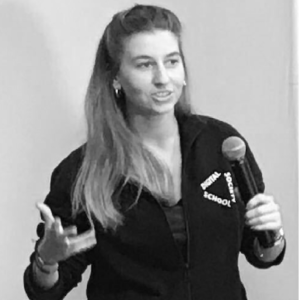 From Digital Society School Olina Terzi is involved as Student Awards Chair, where she's responsible for conceptualising and organising the student exhibition and the awards.
The MAB20 Program will take place online: workshops from June 24th–29th and the Online Conference from June 30th–July 2nd. For more info & tickets see: www.mab20.org.