Course
SDG course: Is It Really Sustainable?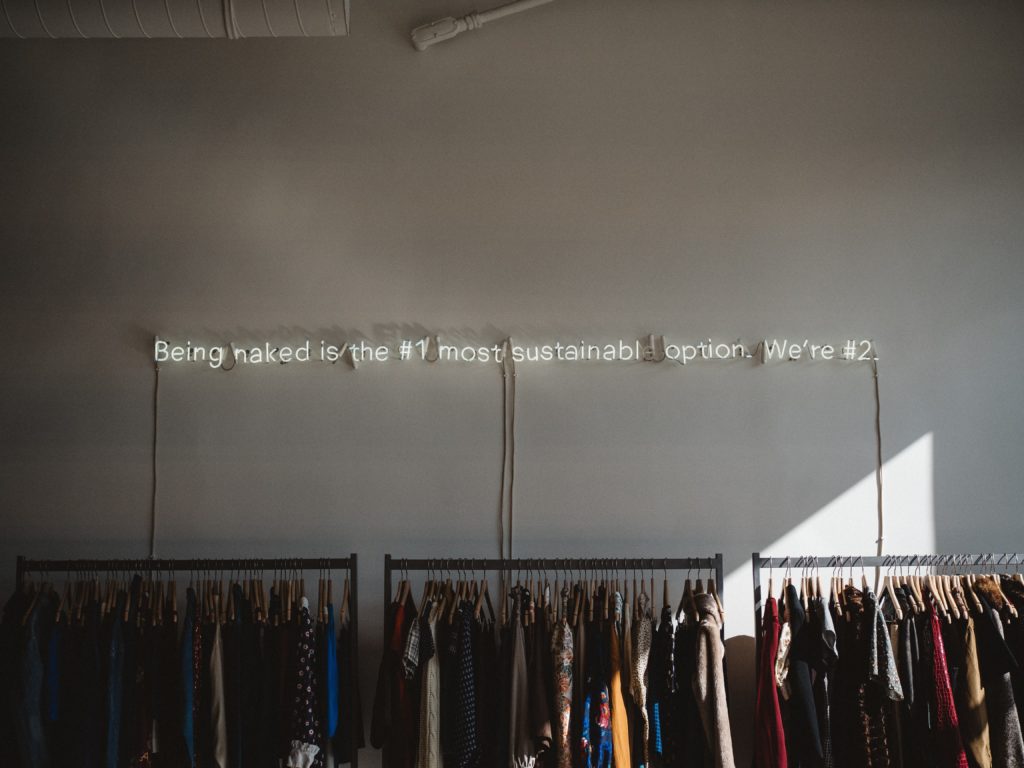 1-day course
Let us dive deeper into greenwashing, sustainability shaming and our behaviour.

During this course, we will start building a critical view on sustainability. Sustainability is an umbrella term for globally embraced values that help create solutions that make the world a better place. From our experience, we have seen that the alignment in 'sustainability' can be hard to create. We want to help you navigate this space of terminology by discussing theory and exchanging principles on sustainable design by working on a predetermined brief. You will learn how to design with a new perspective, integrate the UN Sustainable Development Goals and validate your own concepts.
The market's demand for sustainable products has led to greenwashing, the notion that products are advertised as sustainable while in reality, they are not. However, there is a thin line around the consciousness of this outcome. The decision to become sustainable leads to a new path that needs to be tread carefully. We believe the first skill in making sustainable choices is to start with your mindset. How is digital transformation altering our approach to sustainability? And how can we make sure that sustainability choices are ethical?
What you will learn:
The bigger philosophies colliding in the universal term 'sustainability'. What type of sustainability are you interested in and how can you talk about it?;

Questioning Sustainable Design principles;

Sustainable Principles within Digital Design;

Paper prototyping;

Presenting to your peers and giving and getting feedback;

How to define sustainable choices, from an individual and societal perspective;
Covered DSS competencies:
Applied Human-Centred Design

Collaboration and Co-creation

Social Innovation & Sustainable Mindset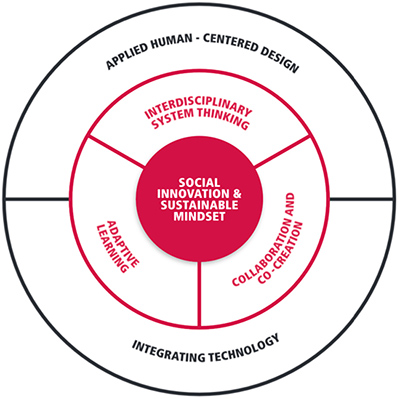 ---
What you will do:
The course consists of 2 sprints that are trained in blocks of 2 in a period of 1 day:
Morning: What are your preconceptions of sustainability? We talk about sustainability, the Digital Society School philosophy and our research findings. You will receive your briefing and be coached throughout the process.

Afternoon: Sketching your prototype and testing it among your peers. Presenting them in the group and discussion key learnings.
The course consists of 2 sprints that are trained in blocks of 2 in a period of 1 day:During the sprints, you and your team will be guided by our trainers. In the sprints, you will be introduced to theory, practical examples, useful methods and fun!
---
Whom is this course for?

You 👇:
You love your sustainable mindset or want to develop it. You are an aspiring change-maker looking for ways to reflect critically on your area of work, taking sustainability and ethics into account.
---
Questions you may have:
Q: How theoretical will this course be?
A: We only have 15 minutes of theory scheduled, followed up with methods. We want this workshop to be hands-on!
Q: What is 'sustainability shaming'?
A: We see this as the idea that a commercial company puts the responsibility to be sustainable in the hands of the consumer. Think for instance of the recent advertisement of a beverage drink that urged their costumer to recycle for them.
Q: How useful can the outcome of this course be?
A: We believe that a sustainable mindset is valuable to everyone and the complexity of the term makes it hard to become better in understanding this.
Q: How many people from my company do I need to bring?
A: Having different perspectives in disciplines and hierarchical positions can interrogate, ideate and create from a critical attitude. We have experienced that a good variety of disciplines from your company work the best! 
---
About us
Digital Society School is a learning community connecting design, technology and social innovation. We offer modular, trend-driven, short-term education for anyone who is keen on leading a life of continuous development and learning in the light of our digital society with its complex challenges and exciting opportunities. 
We have been working with the UN Sustainable Development Goals since 2016, when we started directly collaborating with UNDP on designing for ánd with the SDGs. Learning from our international projects such as the Global Goals Jam (www.globalgoalsjam.org), we have developed a tailored methodology on how to approach global challenges from a local perspective, combining methods from the design and co-creation with the context of sustainable development.

---
Meet your instructors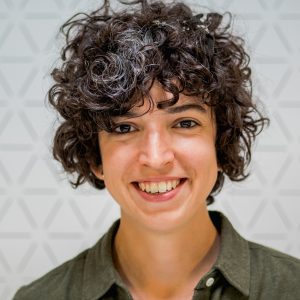 Ilaria Zonda
Digital Transformation Designer at the Digital Society School.
I love to combine user-centered design skills and my creativity in everything I do. I find very stimulating to mix different disciplines and cultures for a greater impact.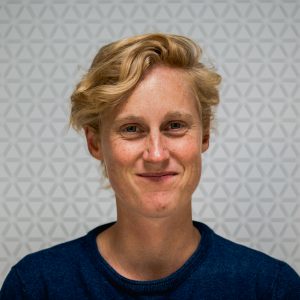 Anneke van Woerden
Impact Producer at the Digital Society School.
Experienced trainer and facilitator working on the intersection between design, social innovation and sustainable development. I work on tools, events and content that bring in sustainability and social impact. From time to time, I try to spark up teams with some energisers when needed and team culture tools.
Mick Jongeling
Digital Transformation Designer at the Digital Society School.
I research the visual and social impact of rapidly developing technologies on individuals and society. I strive to create pieces of work that questions the current state of the Internet and our involvement in it, being it by speculative design, participatory design or field research.