Short Course
Online collaboration and co-creation
Global Goals Jam edition
Explore how to co-create in an online space and frame sustainable design challenges for your own local community

Learn about our annual Global Goal Jam; what it is, why we started, and most importantly, how to do it yourself! In the light of World Industrial Design Day, we are hosting an open Train the Trainer for our Global Goals Jam community. Do you want to learn how to design for and with the UN Sustainable Development Goals? Did you host a Jam last year and do you want to know how to now do the same event online? Or are you curious how to collaborate and co-create in an online space, using digital tools? Then this short inspiration session is for you!
---
What you will learn
We will share the story of the Global Goals Jam, our annual design event where a global community of changemakers design for and with the SDGs. We will share best practices from 4 years of jamming, to inspire you how to design for sustainability in a local community. To make a start yourself, we will also introduce you to a method from our Global Goals Toolkit, called "Design your Doughnut", inspired by the framework of Doughnut Economics (by Kate Raworth). Following this method, you will learn how to explore a design challenge, taking both social ánd ecological sustainability into account.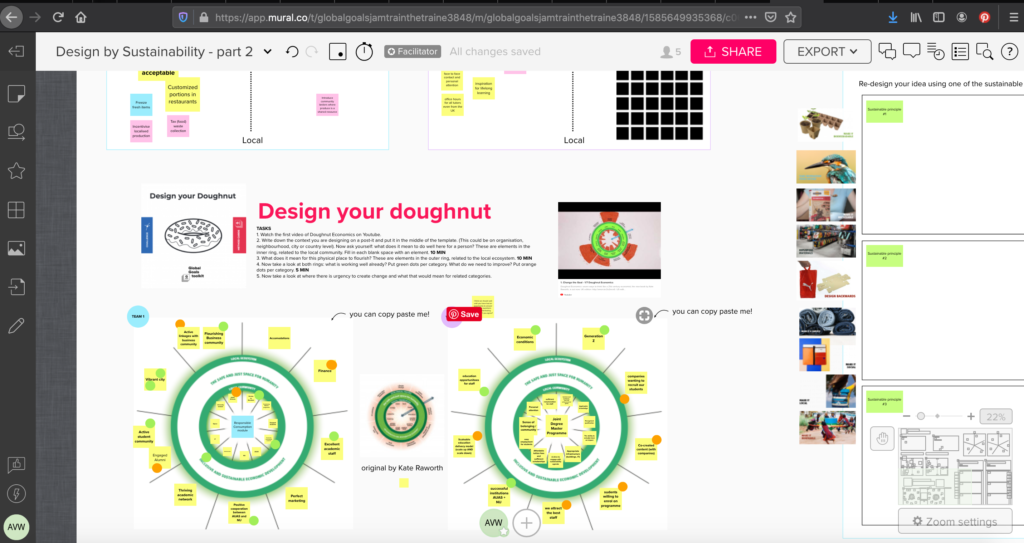 ---
What you will do
You will be able to connect with others from our global community. After a short presentation on the history and vision of the Jam, there is a space to ask all your questions about local community engagement, creating local challenges from global goals, and all the other things you'd like to know about the Jam. Using Miro, an online whiteboard, we will explore what are local challenges in your community or city. This will inspire you to think about different challenges could be tackled in your own local Jam!
There will be 2 sessions:
– Session 1: June 29 – 10.00 – 11.30am CET
– Session 2: June 29 – 5.00 – 6.30pm CET
Register your interest for session 1 or 2 via the sign-up button and you will receive the Zoom link before the session starts.
---
About the Global Goals Jam
The Global Goals Jam is a two day event where creative teams work together on local challenges related to the Global Goals. Using a tailored toolkit, we will create interventions aimed at short term targets in support of the long term goals. Because of COVID-19, many locations will have to transform this offline event into an online learning experience. For more info see www.globalgoalsjam.org
About World Industrial Design Day
World Industrial Design Day™ (WIDD) is an international day of observance celebrated throughout the world in recognition of the establishment of the World Design Organization™ (WDO) on 29 June. First declared in 2007 on the organization's 50th anniversary, WIDD increases awareness of the profession of industrial design and champions the power of design to strengthen economic, social, cultural, and environmental development.
The design community marks the day with activities such as panel discussions, workshops, design competitions, exhibits, gallery installations, networking events and more. For more info see https://wdo.org/programmes/widd/
---
Meet the experts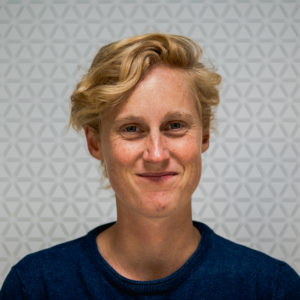 Anneke van Woerden
Experienced trainer and facilitator working on the intersection between design, social innovation and sustainable development. Responsible for translating the produced research and knowledge of the Design Across Cultures track into hands-on tools, methods and trainings.
Has been coordinating the Global Goals Jam network since 2017.