Project
Evidence for Teaching (EIPSI)
Students struggle daily because of social-economic status, learning disabilities, personal circumstances, and other problems that could disadvantage them in their education. This results in inequality in the classroom and students not receiving the best possible education.
Teachers try to find practices and resources that would help with inequality in the classroom. However, due to the lack of time and knowledge, teachers find it difficult to access the right practices that could help during their teaching practices. The practices they find through a quick search are often not trusted, credible, or proven and this results in a loss of time and frustration among teachers.
With this research brief, a question was proposed to research this topic and try to find and design a solution for this research question:
How might we encourage teachers to use (evidence-informed) research to overcome social inequalities and promote school inclusion at all levels?
Research outcome:
Due to some schools being in rural areas or having less technology available, we make sure that the deliverables are quick, easy, and especially friendly to people with subpar internet connectivity. This way we include all possible users. After extensive research through Design Thinking, the final prototype was designed in the form of a website and a toolkit for teachers where key findings would be incorporated to create an easy and quick solution to their problem.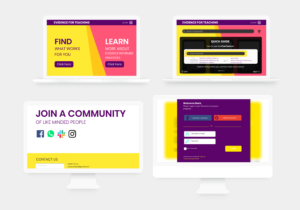 The aim of the website is to 1) educate teachers about what Evidence-Informed Practices are and why to use them, 2) to help find practices easier and quicker, and 3) link self-made communities to help encourage sharing experiences. This all contributes to encouraging teachers in fighting inequality in the classroom.
Check it out here!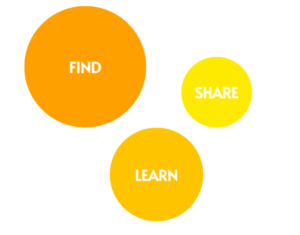 The toolkit is designed for teachers who are not yet familiar with what Evidence-Informed Practices are and why it is beneficial to use them. This toolkit is specifically designed to print out, so an online connection is not required after the initial download.The toolkit contains:
Card game
Infographic about Evidence-Informed Practices
Promotional materials for schools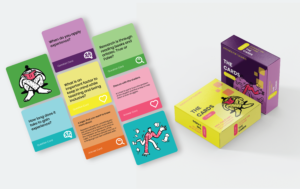 Project brief:
This project is a part of Evidence Informed Practice for School Inclusion (EIPSI) project, which is an Erasmus+ funded project that aims to contribute to the improvement of Primary and Secondary School pupils' academic outcomes and reducing the gap between advantaged and disadvantaged pupils.
The main target group are primary and secondary schools in Europe that are classified as high complexity. This means that those school have a high number of immigrant pupils, special needs children, high levels of schools' mobility during the course and poor social-economic family background.
Relation to the track EdTech for Social Change track:
This project specifically addresses the following questions EdTech track focuses on:
How can technology help to bring together better education innovations, ideas and solutions for society?
What is the use of technology within a wider systems approach to education?
This project focuses on the Sustainable Development Goals:


Partners: