News
Anticipating on new uses of technology – Partnership DJI and Digital Society School
Increasingly, technology plays a role in the day-to-day activities of justice and the lives of people in detention. What role does technology play now and will play in the near future for care professionals who work in forensic institutes?
Innovate care in justice
The Ministry of Justice and Security is committed to stimulate innovation in the practice of justice. The Custodial Institutions Agency (Dienst Justitiële Inrichtingen/ DJI) is responsible for the detention, day-to-day care, and rehabilitation of convicted individuals in the Netherlands. Technology impacts the DJI organization and its central tasks. DJI aims to stimulate and support innovation of their services.
Oostvaarderskliniek
The Oostvaarderskliniek, part of DJI, is always searching for new ways to improve their treatments, for example by using Virtual Reality for exposure therapy and the research into the use of Quantified Self to recognize tension in patients and to make it discussable for treatment purposes.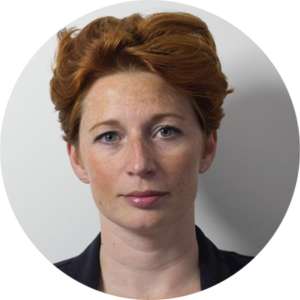 "As a governmental agency we see that we need fresh looks to be able to innovate, that's why we partner up with Digital Society School. We see it as our social task to give trainees the opportunity to be involved in our issues, to give them more learning experience" says Thessa Belt, Senior Advisor Innovation and Development of DJI.
Transformation Project
During the traineeship, Digital Society School's collaboration with DJI will bring together several care professionals with digital designers, digital techies and applied researchers in a multidisciplinary team. This team aims to identifying the main challenges that caregivers see and what role technology plays in these challenges now, and in the near future. The opportunities for positive impact of technology need to be explored.
This kick-off project starts in September 2019 and will end in February 2020. Project outcomes and prototypes will be shared with the Industry.