Course
Organisational Exploration through Digital Transformation Design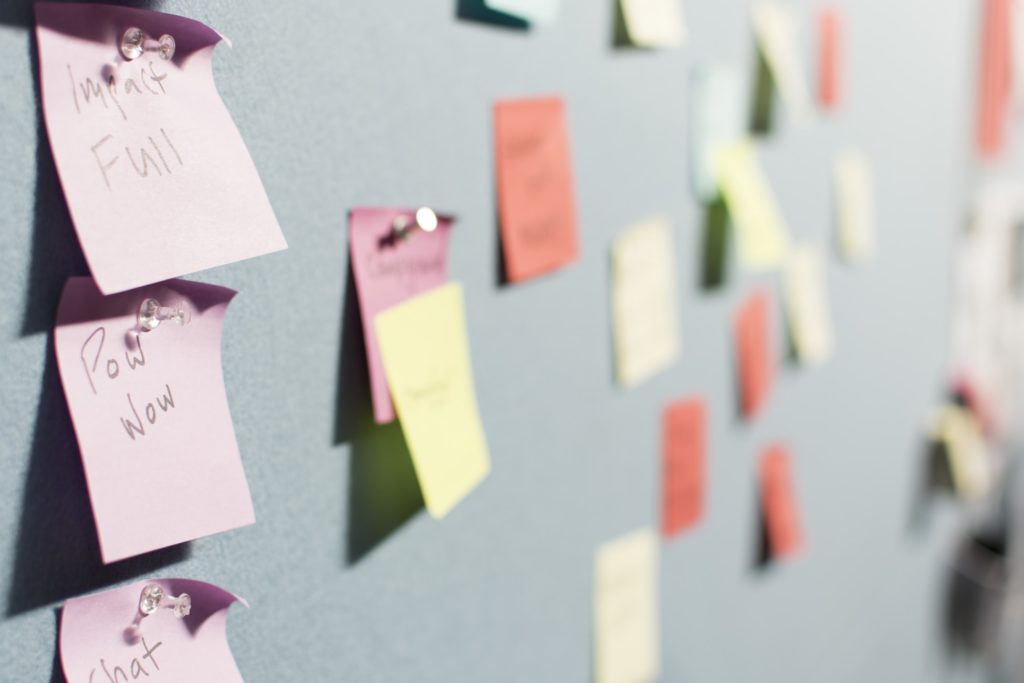 Intensive 3-day course
What are the Digital Transformation opportunities for your organisation?

Do you feel your organisation is not benefiting from the powerful tools that digitalisation can offer but you are not sure what to invest in and how to approach it?
Do you know you want to transform certain products, services or tools within your organisation but you are not aware of how to define and start a project to tackle them?
Do you know that digital transformation is what you need to become more efficient, create more impact on your industry and become more competitive? Yet you recognise that investing in this requires time and resources so you need to make sure that you are making a wise investment?

In this course, we will help you analyse the current state of your organisation and ways of work. Then we will support you in identifying the opportunities for digital transformation that exist in your organisational ecosystem. We will support you in looking at the big picture and both the short and long term impact you can make by making this transformation. Finally, we will support you in choosing the most impactful and feasible options for you to focus on as you start working on a digital transformation project. 
You will also learn about the process and methods that will help you analyse, identify, prioritize and choose opportunities for your organisation to transform digitally. 
In the end, you will have analysed the current situation of your organisation, created a list of needs and opportunities to transform, and prioritised the most impactful ones. You will have an overview of the key players you work with and what are the opportunities to transform your work with them. 
An outcome can be a clear transformation project description that an interdisciplinary design team can start tackling right away. You will also have the overview and the arguments behind why this project is the one to start with first as well as an overview on what would be the next steps and the longer-term transformation it is part of.
What you will learn:
How to apply methods from our Design Method Toolkit that will help you evaluate the current state of your organisation or department. Specifically, Actors Map, Stakeholder Matrix, Dot Voting etc;

How you can implement the UN Sustainable Development Goals in your business strategy;

You will learn to reflect on the perspectives and needs of your full ecosystem of stakeholders and discuss how to engage them in co-creation of solutions;

You will practice looking at your organisation and its challenges as a system and identify projects that reflect the impact on the system as a whole;

You will learn new ways of making decisions and working with your colleagues;

You will learn how to integrate social impact and longer-term vision in the consideration of your opportunities to innovate

How to define success, from an individual and organisational perspective;
Covered DSS competencies:
Applied human-centred Design

Interdisciplinary System Thinking

Collaboration and Co-creation

Social Innovation & Sustainable Mindset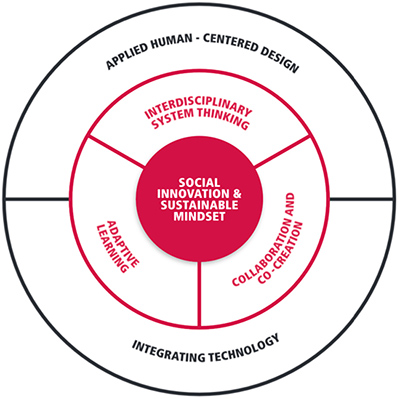 ---
What you will do:
The course consists of 6 sprints that are trained in blocks of 2 in a period of 3 (flexible) days
Day 1: Mapping the ecosystem and listing down opportunities and trends.
This workshop is all about letting juices flow, good conversations and understanding the current pain points.

Day 2: What is the impact you would like to create?
How many design challenges are identified from your exploration? We will look at their potential through formulating, re-formulating and re-re-formulating.

Day 3: Framing the design questions and putting them in perspective.
In this part, we relate previous formulate design challenges to the United Nations Sustainable Development Goals for 2030. The focus is on how you shape a problem space into an understandable and feasible design challenge for your team.
During the sprints, you and your team will be guided by our trainers. In the sprints you will be introduced to theory, practical examples, useful methods and fun!

---
Whom is this course for?

You 👇:
You are an organisation, leader or professional who is opting for change within your industry. You want to learn how to co-create with your team towards a strategy to adapt your organisation to a sustainable future.

You are a professional, looking for opportunities to innovate and transform in your organisation to make it more effective, impactful and competitive.
You are a leader who wants to understand better the importance and impact of digital transformation and to have the tools and evidence to argue for investing in it.
You are an aspiring change-maker looking for ways to reflect critically on your work and field, taking sustainability and ethics into account.

---
Questions you may have:
Q: I already have the Design Method Toolkit, why should I follow this course?
A: Often we experience that the Design Method Toolkit can be quite daunting without a proper introduction. Through this course, we will introduce you to the methods, the categories and how creative facilitation can bring forth bigger and unexpected ideas from your team.
Q: How will this course help me/us forward in just 3 days?
A: Our participants find that having their organisation, ecosystem and potentials mapped out as very refreshing and insightful. Some participants even continued using the Design Method Toolkit in their next meetings.
Q: How useful can the outcome of this course be?
A: We can not promise to turn your business around or invent your next big venture. What we would like to achieve is for you to get a grasp on the methods of digital transformation design and inspire a new way of thinking for your organisation! We deliver a report where we go over the important findings and what you have identified as a potential space for innovation within your company.
Q: How many people from my company do I need to bring?
A: Having different perspectives in disciplines and hierarchical positions can interrogate, ideate and create from a critical attitude. We have experienced that a good variety of disciplines from your company work the best! 
Inquiry
We'd love to help your team and/or organisation to learn and grow in this rapidly changing environment. Not only changing soft skills but also the hard skills of your team please send us an email.
---
Meet your instructors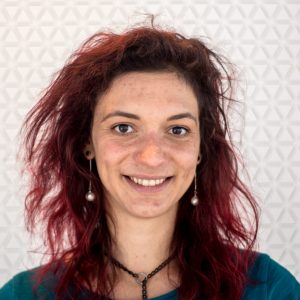 Zlatina Tsvetkova
Learning Experience Designer 
I design participatory experiential learning programs that facilitate diversity, impact, learning and practice. I am building our learning community where co-creation, growth and experimentation happen on the edge of learners' abilities and land deeply in their mindsets and behaviour.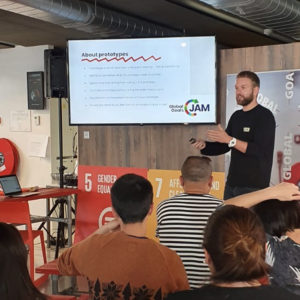 Mick Jongeling

Digital Transformation Designer 
I research the visual and social impact of rapidly developing technologies on individuals and society. I strive to create pieces of work that questions the current state of the Internet and our involvement in it, being it by speculative design, participatory design or field research.