Event
Digital Twin, a promising thing? – free webinar
In 2019, global research and advisory company Gartner listed Digital Twin as a key strategic technology trend. The idea of a digital twin, a virtual representation of an object, a person or processes, is not new. But the application of advanced big data analytics and AI might turn it into a truly disruptive technology. What happens when digital twins are linked to the real world, real people, real processes real time for monitoring and control?
Join the Digital Twin kick off webinar
Will we be in control, or will digital twins control us?
How do we interact with digital twins?
Who will be using the technology and for what purposes?
Which companies are the driving forces behind the Digital Twin technology?
How can we develop Digital Twins that will make the world a better place?
How can we use Digital Twin technology to reach the UN sustainable development goals?
These questions are underlying the new DSS track, Digital Twin.
New track Digital Twin
In the next three years, we will look into the nearby future. Using speculative design approach we will paint a picture of how digital twin technology will affect our lives and the world we live in. We are looking at digital twins from various industries in health care, life sciences, energy transition, fashion, architecture gaming.
To celebrate this new track, we organise a free kick off webinar about Digital Twin. We invited promising speakers to introduce us to the topic of Digital Twin and explain how this technology helps their organizations.
Ellen ter Gast | Digital Twin track ambassador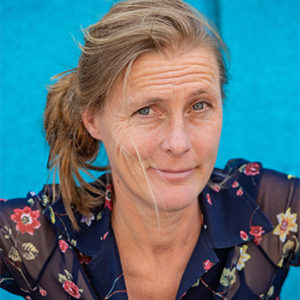 From early childhood Ellen ter Gast was fascinated by the mysteries of life and the way we make sense of it. She studied medical biology and philosophy and wrote a PhD thesis about the genetically engineered mouse, who, according to Ellen, is the biotech pioneer. The underlying question of her work is: how does technology affect the way we understand ourselves? Ellen loves both science fact and fiction and has a very strong weakness for human tech creatures, cyborgs and digital twins.
Ger Janssen | Philips Technology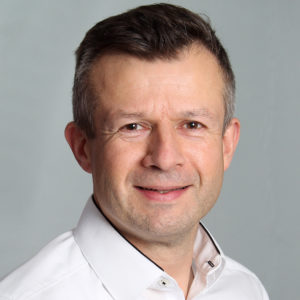 Ger Janssen has a PhD in Applied Physics from Eindhoven University of Technology in the Netherlands. He joined Philips in 2001 and in all his responsibilities in the company computational modelling is a recurring theme, in which he has now over 20 years of experience.
He is currently head of the Digital Twin department in Philips Research and since 2018 also Program Manager Patient Digital Twin. In these roles he is shaping the digital twin activities of Philips from R&D to operational and clinical space. For these activities the guiding principle is that all Philips solutions should address the quadruple aim: better health outcome, better patient and staff satisfaction against lower costs. In the webinar Ger will share Philips vision on digital twin, combining devices, systems, hospitals and patients. Next to that he will address the current status, and challenges to be solved.
Dr Gohar Sargsyan | CGI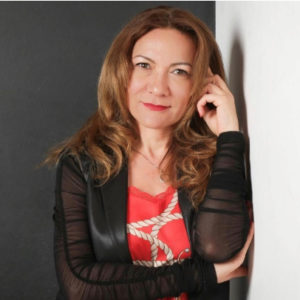 Dr Gohar Sargsyan, Director at CGI she is currently leading the ICT Innovation EU Programme focusing on strategic and multidisciplinary partnership which result into market uptake and leverage outcomes into day to day business and. She is accomplished and results-oriented leader with extensive experience directing all aspects of business with regards to complex programmes and driving sustainable and strategic growth. Significant record of success leveraging innovation, digital transformation, business/IT alignment, business growth, business excellence, transforming innovation into business, and establishing strategies and policies. Proven new business initiative leader, rapidly identifying new opportunities and creating demand for jointly marketed solutions. Last year her portfolio included the topics such as public safety, (cyber)security, gaming, digital transformation, AI and digital twins. In the webinar Gohar will share CGI view on digital twins for different industries and share practical examples.
Amir H. Sadeghi M.D., M.Sc. | Erasmus MC for health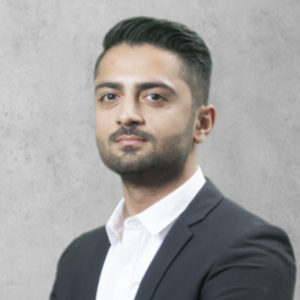 Amir Sadeghi is Surgical Resident (AIOS) Cardio-thoracic Surgery at the Erasmus MC and Together with the department of cardio-thoracic surgery (Erasmus MC) and in Co-Founder PulmoVR. In collaboration with industrial partners; MedicalVR, Thirona,
Fysicon EVOCS PulmoVR has developed an innovative preoperative surgical planning platform for complex and personalized lung surgery. PulmoVR is a virtual reality and artifical intelligence based tool that provides thoracic surgeons 3D and realistic views of their patients' specific anatomy.
Amber Jae Slooten | Fashion Tech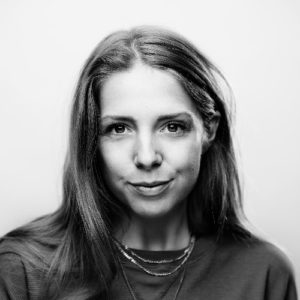 Amber Jae Slooten works with digital fashion design, the body and 3D animation. As the first to graduate with a full digital collection back in 2016 her work always questions the way in which we will fit, purchase and wear clothing in the future. She is a co-founder and creative director of The Fabricant, a digital fashion house that creates clothing that is always digital, never physical. Unconstrained by the boundaries of the physical realm, they create intriguing and seductive 3D fashion experiences of endless possibility.
Dr. Ir. Troy Nachtigall | Professor of Fashion Research and technology at AUAS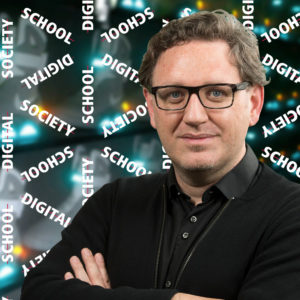 Troy is a designer practicing and researching fashion and technology. He conducts Researcher through Design into sustainable computational craftsmanship. His work focuses on technology and techniques needed for the personalization of clothing and accessories using data, along with the software that drives it.
Troy investigates on how designers work with data to analyze, design, manufacture, and use clothing tailored to the wearer. This enables a future where complex problems like sustainability can be addressed by Design.
Mick Jongeling | Dutch Design Researcher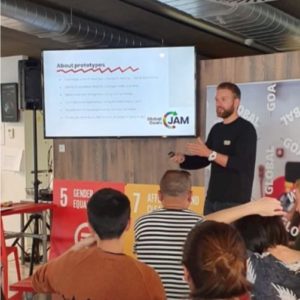 Dutch Design Researcher based in Amsterdam. Starting in the Advertising field in 2016, I worked for a diverse range of clients, such as telecom companies, car manufacturers, airlines, fashion brands and beverages. My work has now expanded to workshops, lectures and training in Speculative Design, Organisational Design, Sustainability Art Direction and Design Thinking.
I am the co-lead and ambassador of the Speculative Futures chapter of Amsterdam. In our meetups, we explore design methods and organise talks to create different futures together.
Next to that, I run Good Folk Studio, a design studio, where I have set up workshops for a diversity of internationals on design thinking, creative practice and multi-cultural communities.
Marco van Hout | Digital Society School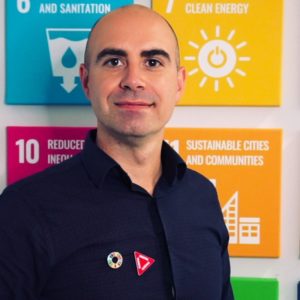 Marco van Hout is co-founder and Creative Director of Digital Society School in Amsterdam, where hundreds of life-long learners and trainees are trained to become 'digital transformation designers'. He co-initiated the widely used Design Method Toolkit, the global Design Across Cultures programs and the growing social movement of the Global Goals Jam, in conjunction with the UNDP: 90+ cities and over 5000 design activists that use their creative skills for the benefit of the SDG's and society.
In the past Marco co-founded and headed a digital agency and strategic design consultancy and took seat in the board of the international Design & Emotion Society for over 10 years.