Community
We make the Digital Society School
The Digital Society School is made by many of us. Students, researchers, relations in business and government and university staff form an ever growing network of kindred spirits. However, below are the people that work on making DSS a success on a day to day basis. Do you have a question? One of these people is sure to answer it.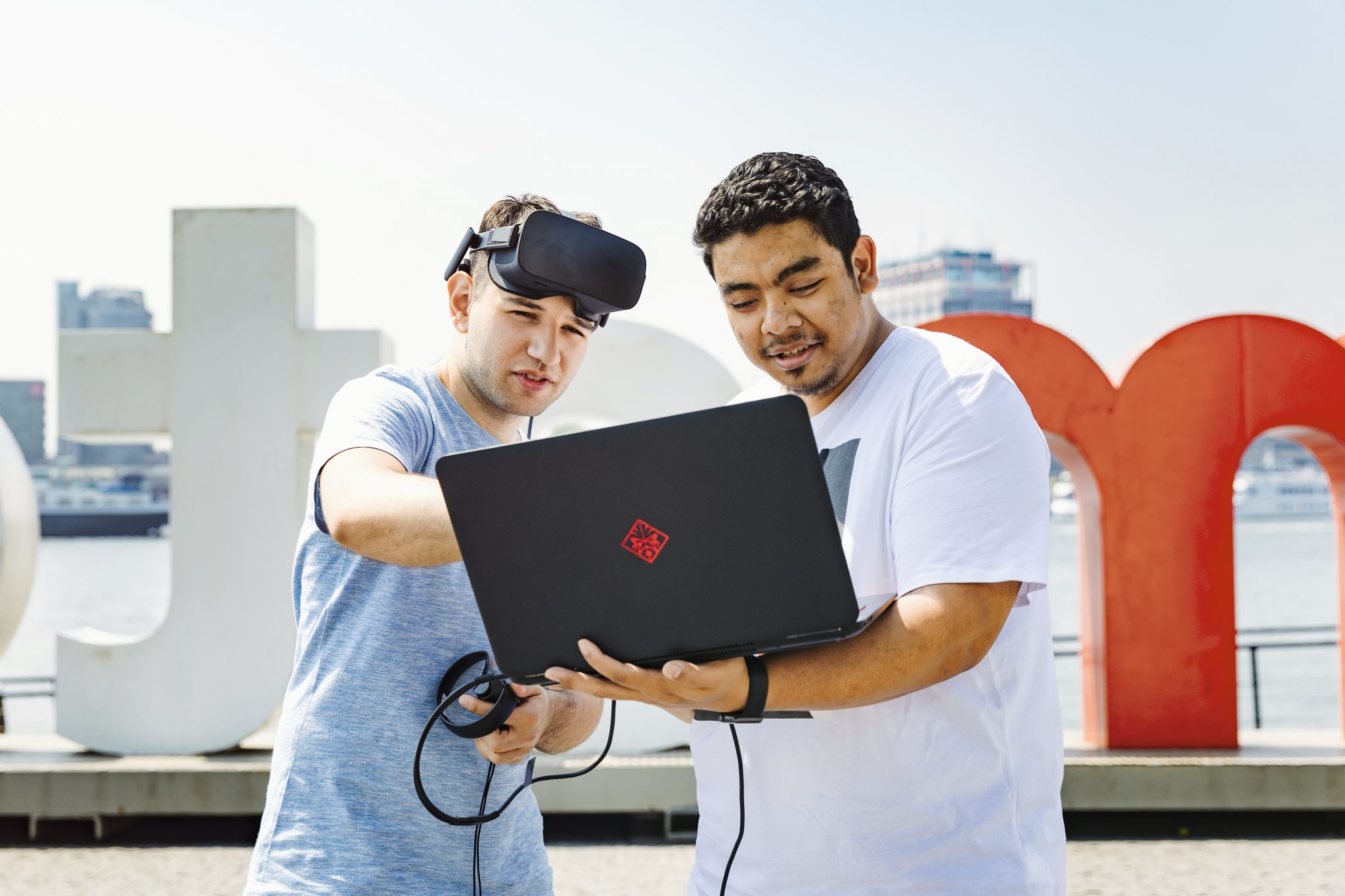 Jacintha Scheerder
We the Future
Netherlands
Joost Plattel

Netherlands
Angelo Moestadja
Amsterdam University of Applied Sciences
Netherlands
Krassimira Rozendal
Soft Academy
Bulgaria
Crystal Shan
University of Michigan School of Information
China
Immanuel von Detten
Stuttgart Media University
Germany
Merel van der Woude
Butterfly Works
Netherlands
Robert Overweg
Triple
Netherlands
Emma Beauxis-Aussalet
Digital Society School
France
Alec Stewart
The Hague University of Applied Sciences
United States
Roxane de Jong
Design Academy Eindhoven
Netherlands
Merijn Kleinreesink
Hyperisland
Netherlands
Namrata Babu
Kishinchand Chellaram College
India
Seiya Nishida
Kyushu University
Japan
Joel Ruhe
Amsterdam University of Applied Sciences
Netherlands
Max Groen
Amsterdam University of Applied Sciences
Netherlands
Anisha Sivakumaran
Maastricht Academy of Media Design and Technology
Netherlands
Anushree Jain
National Institute of Design
India
Maitrayee Sohni
Rochester Institute of Technology
India
Ginger Ultee
Amsterdam University of Applied Sciences
Netherlands
Floris van der Werk
Amsterdam University of Applied Sciences
Netherlands
Mokhtar Hussein
Budapest University of Technology and Economics
Egypt
Nozomi Oka
Kyushu University
Japan
Prachi Lai
RMIT
Australia
Dikshant Agarwal
IIT Bombay
India
Andy Docket
University of the Arts
United Kingdom
Gijs Huisman
Digital Society School
Netherlands
Paul den Hertog

Netherlands
Nour Sadat
German University in Cairo
Egypt
Martijn van der Meer

Netherlands
ARE YOU OUR NEXT TRAINEE?
An traineeship at Digital Society School will open up a world of opportunities. You'll be part of a vibrant interdisciplinary group during a semester and have unique access to a network of experts in the field.
Become a partner
We are looking for partners who understand that positive impact on society can go hand in hand with value creation for their own organisation. Professionals who are ready for digital, integral solutions for 'people, planet and profit'. Are you up for it?