Short Course
Can games be used as tools?
Join us in our international Digital Camp 'Can games be used as tools?'! Together with design experts from Bangalore, India from Fields of View, who design games and simulations to help make better public policy, we invite you to join in our Digital Camp to co-create tools that help us tackle wicked problems.
Why this Digital Camp?
Human beings love play. Be it board games, card games, computer games, or sports, we play different kinds of games. Games are about fun and entertainment. But can games be used as tools? Tools that help us tackle wicked problems?
Fields of View's games are used by different local and national-level governments and civil society organizations in India and around the world for more informed public participation in civic issues. In the game design masterclass, we bring Fields of View's expertise in game design to provide participants with a first-hand immersive experience to critically unpack games and unlock their potential.
Drawing upon Fields of View's extensive experience in designing games as tools, the proposed Masterclass will provide participants a hands-on, in-depth understanding of how games can be used as tools and the challenges in doing so. Participants will go through the entire process – from exploring context, understanding game requirements, and how Fields of View's City Game can be used for eliciting preferences. The focus of the workshop will be on immigration and designing tools for multi-cultural spaces.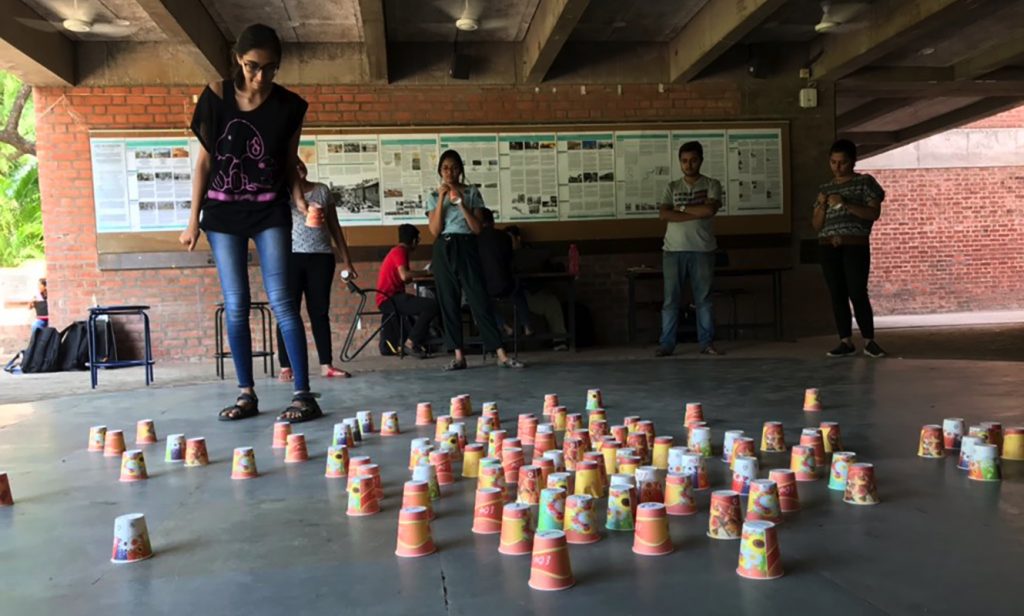 Objectives of the masterclass
The objective of the Masterclass will be to equip participants with the following knowledge and skills:
From context to tool design: How to think about a particular context, actors involved, and come up with requirements for tool design
Insights into use of games as tools: Where they are useful, where they are not, and how to structure thinking about the use of games
Games and diversity: How games can help in grappling with diversity
Challenges involved in three phases: preparation for the game, the game session,and post-game analysis and reporting
We seek participants
We seek participants who are looking to explore the use of games as tools in the context of immigration.
Participants need not have any prior experience in game design.
Learning Approach
The learning approach of the Masterclass involved a mix of hands-on exercises, active discussions, and some key presentations.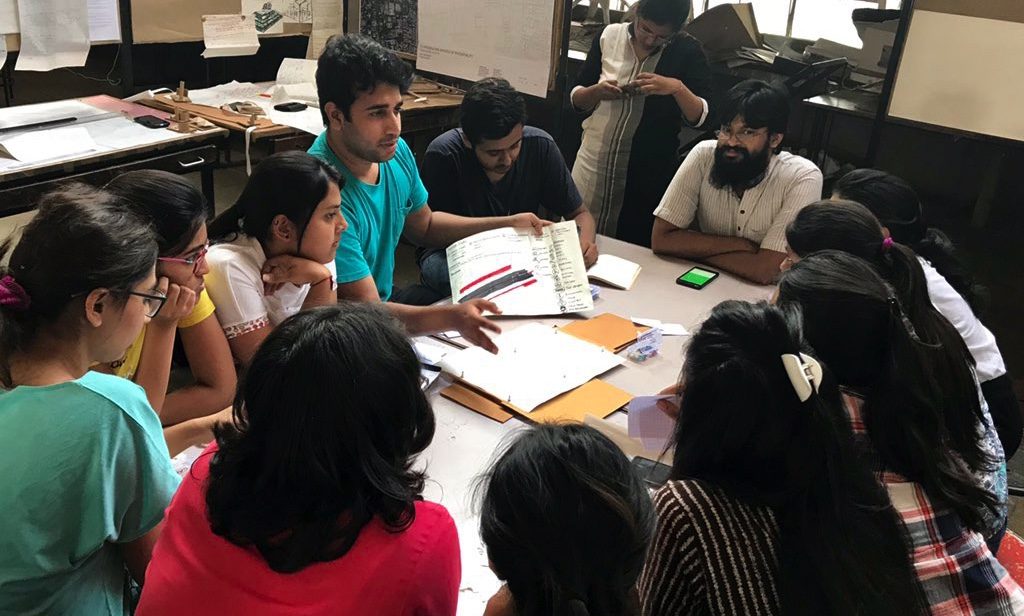 SCHEDULE
DAY 1 – 21 March, 930-4pm
DAY 2 – 22 March, 930-2pm
Location: Digital Society School, Eerste Boerhaavestraat 33E
1091 RZ, Amsterdam, Urban Room
SESSION 1 – CITY GAME SESSION
Participants will play Fields of View's City Game
Learning Goals:
Question the definition of what is a 'game'
What does it mean to use a game as a tool
An overview of different roles involved in using games as tools
Approach: Hands-on play in a group
SESSION 2 – FROM CONTEXT TO GAME DESIGN
Learning Goal:
How do you analyse a problem context to evaluate whether a game is suitable or not? The 'Problem Discovery' and 'Actor Mapping', 'Understanding resources and constraints' and 'Reframing problem' methods allow you to explore a problem, prioritise, and then map different actors to see which actors would be the audience of the game, who would be partners, and who else would be involved.
Approach:
Hands-on group exercises
SESSION 3 – OVERVIEW OF DIFFERENT GAMES AND HOW GAMES CAN BE USED AS TOOLS
Learning Goal:
One of the goals of the Masterclass is to equip participants with the understandingof the depth and breadth of what games could potentially do. Therefore, the preliminary session will involve providing a broad overview of different games designed by Fields of View, including the Made to Order, Rubbish!, and Transport Trilemma.
To provide participants an overview of the entire process – you start with a problem, decide whether a game is useful or not, modify the game if required, organize a session, and analyze and report on the results. Each step involves different roles, that require different skills. The session was designed to provide participants an understanding of these different roles so that they could discover which role they wanted to take up.
Approach: Discussion and presentation

About Fields of View
At Fields of View, we design games and simulations to help make better public policy. We are a not-for-profit research group based in Bangalore. We have an interdisciplinary group with people whose backgrounds range from technology, art, social sciences, law, and policy.
For the fifth consecutive year, FoV has been featured in the 'Best New Idea or Paradigm developed by a Think Tank' category of the 'Global Go To Think Tank Index Report' created by the University of Pennsylvania ranking think tank organisations worldwide. We have also been featured in the list of 'Top Think Tanks in China, India, Japan, and the Republic of Korea'.
Bharath M. Palavalli, one of the co-founders, has been elected to the prestigious Ashoka Fellowship for his work in nurturing Fields of View. Impacting millions of people and communities through their work, Ashoka Fellows include people like Nobel Laureates Kailash Satyarthi (Bachpan Bachao Andolan), Muhammad Yunus (Grameen Bank), and Magsaysay awardee Anshu Gupta (Goonj), among several others.
FoV's work has been featured in Indian and international media, including BBC News; The Hindu; Deccan Herald; Deccan Chronicle; The Newsminute, CNN-IBN, Deutsche Welle (dw.com), a German international broadcaster, and Factordaily.
As our goal is to create bridges between Government, Academia, and Civil Society, we work with all three groups:
Government – Our partners in government include Department of Electronics and Information Technology, Government of India; Institute of Plasma Research, Government of India; Tamil Nadu State Land Use Board, Government of Tamil Nadu.
Civil Society Groups  – The civil society organizations we have collaborated with include Gender at Work, who works to promote gender equality in organizations; Sahjeevan, who works to empower disadvantaged communities in the Kutch region in Gujarat, India; Alternative Law Forum, whose focus is on integrating alternative lawyering with critical research; UNESCO-MGIEP, which specialises in research, knowledge sharing and policy formulation in the area of education for peace, sustainability and global citizenship; and UNDP Sri Lanka.
Academia – We have research collaborations with different Indian and international universities, including International Institute of Information Technology (IIIT-B), Bangalore; TU-Delft, Netherlands; Netherlands E-Sciences Centre, Netherlands; Department of Computational Sciences, University of Amsterdam; and Medialab Amsterdam.
The session will take place at Digital Society School, Eerste Boerhaavestraat 33E, 1091 RZ, Amsterdam, Urban Room. If you want to join please please register.
For more information or questions don't hesitate to contact Sruthi Krishnan sruthi@fieldsofview.in.