Article
Minor EdTech for global cross-cultural design (100% online)
Today's big challenges, as defined by the United Nations Sustainable Development Goals (SDGs), such as climate change, energy transition or refugee problems, cut across cultural and national borders. These challenges ahead of us are so complex that no single discipline, mindset, or expertise will be able to solve them. Problems only dissolve when we work together, find ways to learn from each other's insights and perspectives, and create synergy between people who think and act differently.
COVID-19 has also fundamentally changed how we design across cultures. No longer can we simply fly to the other side of the globe, nor can we easily get all relevant people in the same room to discuss issues. Physical meetings are fast becoming exceptions rather than the rule. This has implications for how we plan projects, use technology, organize diversity and inclusion, and communicate and talk with others about a common way forward. There is an acute need to combine 21-st century skills and a remote mindset to tackle today's big challenges.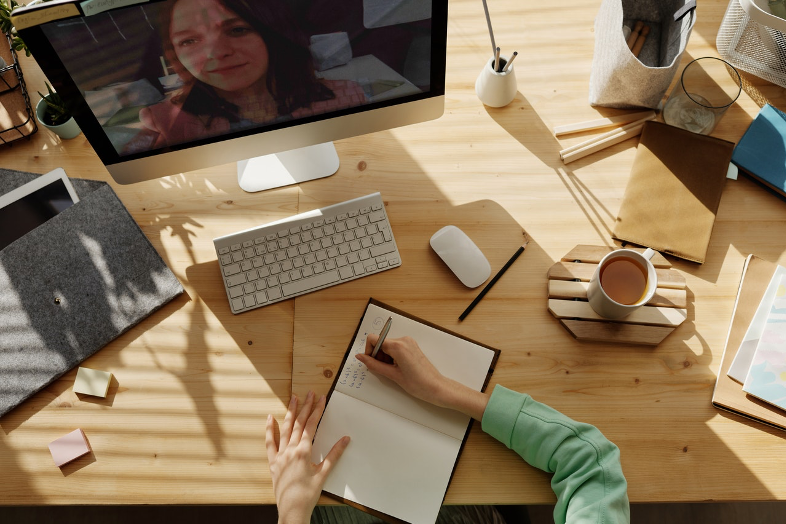 In this minor you will learn how to design across cultures and contexts for global impact, using existing digital tools and spaces in new and creative ways.
How does COVID-19 reset sustainability?
How to develop an effective pedagogy for online group work?
How to prototype, undertake user research and co-create online?
How to navigate cultural differences in an online environment?
And how do you use online tools and spaces to create a meaningful conversation about complex issues to build trust?
In a combination of online crash courses and lectures and by participating in an a real-life online collaborative project carried out with peers with different nationalities, you will learn how to tackle these issues as well as many more aspects related to cross-cultural design and educational technology.
Important information
Student profile
EdTech for global cross-cultural design is open to all eligible students within the Amsterdam University of Applied Sciences (HvA), universities outside the Netherlands that have a partnership agreement with our faculty, and to other international students that would like to enroll.
Given the multi-cultural/multidisciplinary and online character of the minor, the following personal characteristics are important:
Passionate about solving the world's biggest challenges and most urgent issues as defined by the SDGs.
Sincere interest in other cultures, people and online ways of learning and working.
Not afraid to show yourself online, and to dive into someone else's reality/ world.
Willing and happy to work together with a very diverse group of people in a complex online environment.
Able to work autonomously and in autonomous teams.
This minor is given entirely in English, so you should speak and write good English, and be able to read and comprehend university-level English texts quickly and thoroughly. On top of that, in this very conversation-oriented minor, it is obvious that we are looking for people with very good English speaking skills.
Course(s), credits, and assignments
The minor will consist of online crash courses and lectures (20 EC) + Design 2030 Across Cultures project (10EC)
In the cursory part of the minor (20EC) we will equip you with the skills, tools, techniques and mindset required to design creative and cross-cultural online solutions for the SDGs that are set to be reached in 2030. Intensive crash course style education involves intensive personal and team e-coaching and lectures given by (inter)national experts in the fields of EdTech and cross-cultural design.
Modules
Module 1: Sustainability, SDGs and multidisciplinarity (learn how to see and address the complexity of sustainability in the digital era from a multidisciplinary/multi-cultural perspective);
Module 2: Collaboration design through EdTech (learn about online pedagogical theories and philosophies, models and strategies for effective online communication and collaboration);
Module 3: Online diversity and inclusion (easily recognize biases, increase cultural sensitivity when working/learning online, and inspire respect and online inclusion for all);
Module 4: Online conversations and dialogue (develop a set of skills to talk in constructive ways across differences, for example by asking more powerful questions, speaking from our assumptions, and emphatically listen, build cohesion and trust);
Module 5: New roles for educators/trainers and learners in online environment (shift from conventional to online training/education, emergency remote teaching and working, active learning, learner engagement and the role of learning resources).
In the Design 2030 Across Cultures Project (10EC) you will apply theory, methods, techniques of the cursory part in a real-life project in which you will design for the SDGs across contexts and cultures. You will design for a SDG-related challenge simultaneously with other teams of students across the globe. The challenge you will work on will be provided by an external party (industry, government agency, NGO, etc.). The project will be carried out in a consortium consisting of the United Nations Development Programme (UNDP), sustainability-friendly companies, design hubs and NGOs.
Course components – number of credits (ECTS) – test format
Module 1 – 4 ECTS – assignment submission (individual / group)
Module 2 – 4 ECTS – assignment submission (individual / group)
Module 3-  4 ECTS – assignment submission (individual / group)
Module 4 – 4 ECTS – assignment submission (individual / group)
Module 5 – 4 ECTS – assignment submission (individual / group)
Personal project – 10 ECTS – project submission and online presentation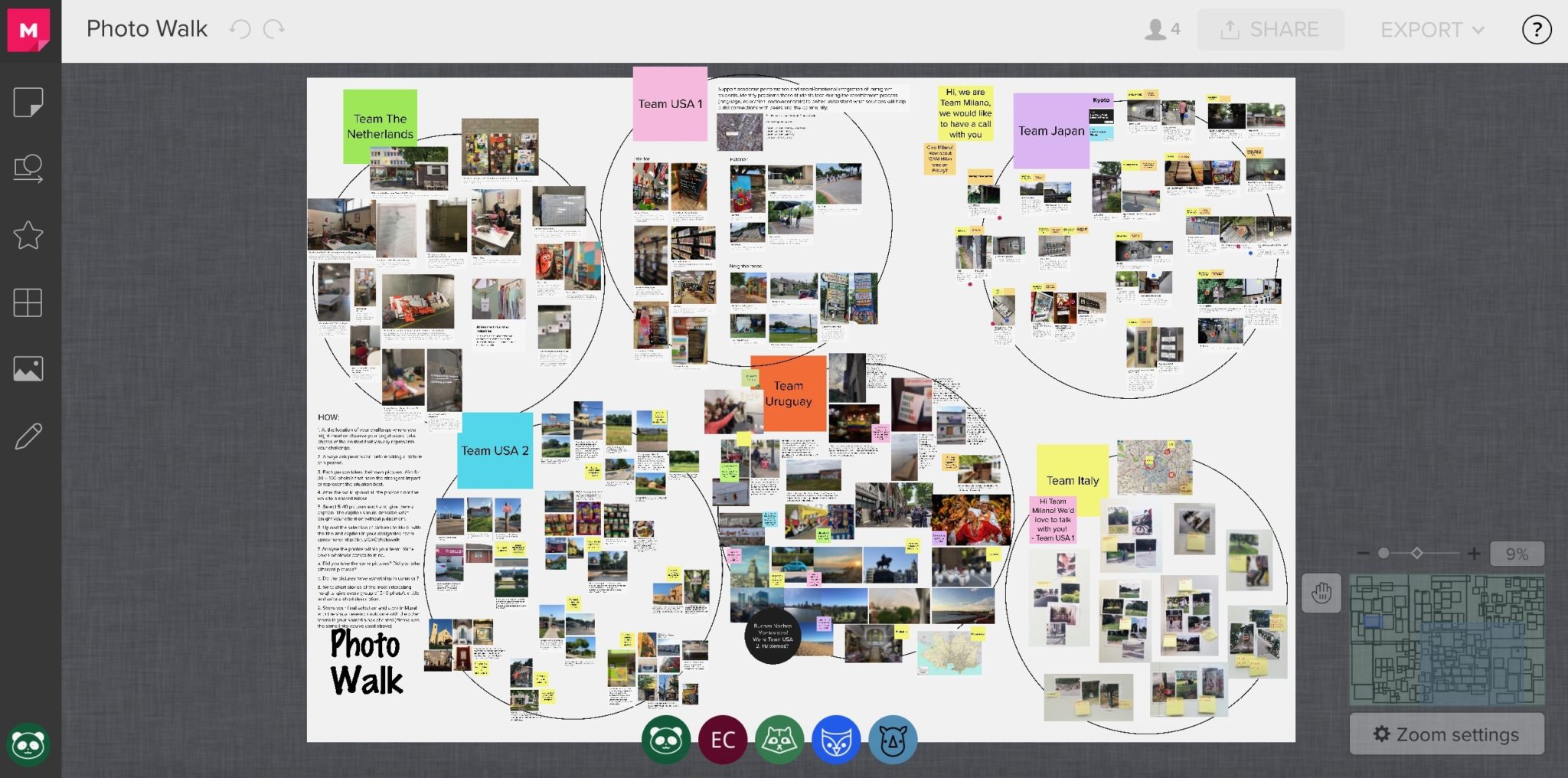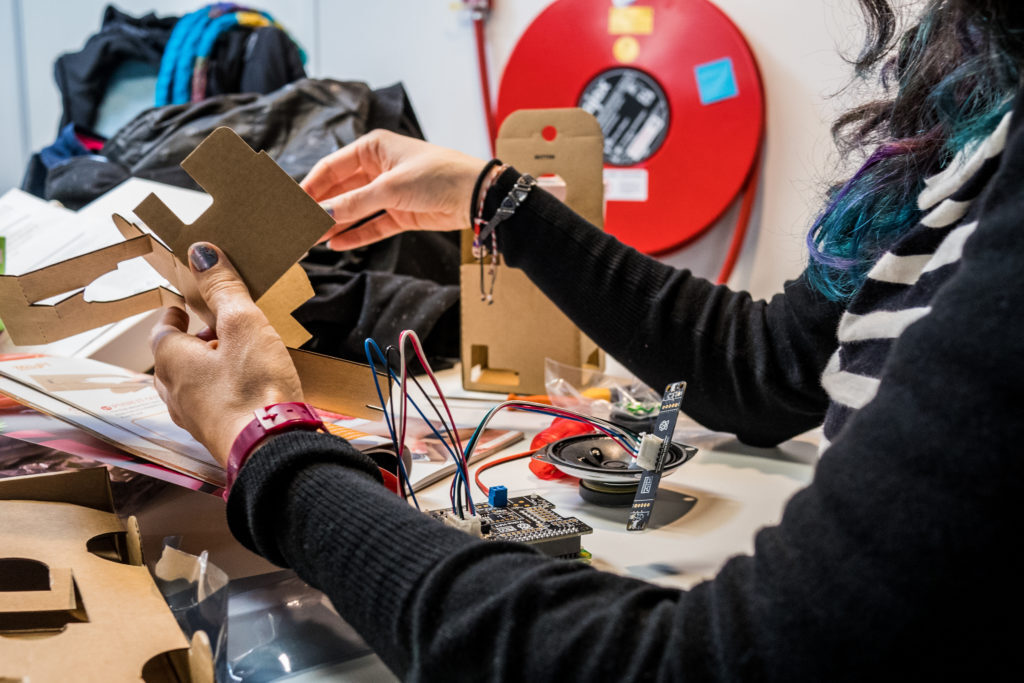 Contact time
The minor has a total study load of 750 hours (= 30 ECTS).
Team project coaching – average 3 hour per week (online)
Instructional workshops – average 2 hours per week (online)
Seminar – average 1 hours per week (online)
Individual (personal project and study) coaching – average 1 hour per week (online)
Unsupervised project work (team and personal) – average 30 hours per week
Assessment 
Student portfolio 
During this minor, you essentially go through iterative learning loops at two levels: a loop of competency development in each learning activity you do, and a loop of growth as a designer and researcher over the program as a whole. For each learning activity, you save the deliverables, together with your reflections and feedback.
In these reflections, you look back on what you have achieved (reflection on action) and how this will direct and shape your future development (reflection for action). Deliverables, feedback and reflections are evidence that can be used for building your portfolio. You start already early on in your minor with building your portfolio which is discussed with your Portfolio supervisor.
Your portfolio should be visual and interactive in which you review all deliverables, feedback and reflections to determine how these have contributed to your overall development and growth during this minor. In order to create/update your portfolio you carefully select deliverables and enrich them with reflections on your development.
In the Design 2030 Across Cultures Project you will apply theory, methods, techniques of the cursory part in a real-life global project.
Pedagogical philosophy and values
The minor EdTech for global cross-cultural design was designed aiming to offer easy access to education opportunities to a wide number of people who are not able to attend a face-to-face program/courses, due to geographical, health, professional, family or other constraints. In this way, the minor responds to the current and growing needs of our society for learning, through alternative education programs and promotes equal opportunity in education. Different from most other online learning programs, the minor courses include synchronous communication and interaction with high qualified instructors, who support their students throughout their learning journey.
Our program adopts an assignment-based approach to assessment instead of exams. Assessment for the courses is based on written coursework, which receives timely and personalized feedback by the instructors. We believe in hands-on, learning-by-doing approach to education and research, since this is the most efficient way to operationalize the global mindset that is needed for professional success in the current circumstances.
Specifically, for each module students will have to participate in an online collaborative project (group work, online discussion, etc.) and an individual assignment (project, essay, etc.). Each of these activities accounts for the 50% of the students grade in each module. Students will receive formative feedback after each learning activity, which will help them improve their performance and reflect on their activity in their Portfolio project.
Learning goals
After following this minor, you will be able to:
understand the dilemmas of sustainable development from a multidisciplinary and cross-cultural perspective
apply a variety of design (research) methods and combine them in a complete and consistent online learning process for social impact
understand and be able to use a variety of online collaboration methods and tools to work well and effectively in remote multi-disciplinary teams
assess the extent to which cultural factors impact learners' engagement online
empathize and reflect on differences and similarities and use these as a design strategy to develop more culturally sensitive (design) solutions.
master the art of dialogue and apply this to change their online conversations in support of the joint design purpose
understand the rise of Educational Technology as a Sociocultural and Ideological Phenomenon
move beyond mere insights and learn to design prototypes online in a highly unpredictable and complex cross cultural, real-life project
Application
HvA students should register for this minor EdTech via SIS in the 1st semester of the 2020-2021 academic year.
International students that have a partnership agreement with CMD should contact the Communication and Multimedia Design international office via email (international-cmd@hva.nl)
International students that do not have a partnership agreement with CMD the Digital Society School's minor's talent and process coordinator, Jeroen Groeneveld (j.j.groeneveld@hva.nl)
If you require more information please contact the Digital Society School's minor's talent and process coordinator, Jeroen Groeneveld (j.j.groeneveld@hva.nl)
This minor EdTech for global cross-cultural design is hosted by Design Across Cultures and EdTech tracks of the Digital Society School (DSS)