Short Course
Visualise your data for image collections
Learn how to do data-driven storytelling with collections of images.
No programming experience needed.
Why Visualising Images?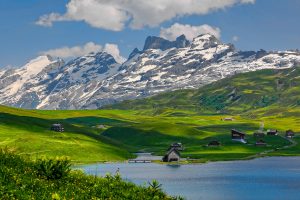 In this digital camp we will

explore the

use of images

for

visual analysis

.
During this Digital Camp we will work on visuals from The Alps. The Alps as a geographical place constitutes of shared cultural heritage; they extend over nine nations, whose living boundaries are still controversial today. They also form a complex cultural ground with four national languages and many linguistic minorities and enclaves. Digital media are part of this ongoing process of preserving and performing this intangible heritage, which is why we will put them to work in this digital camp. 
What you will learn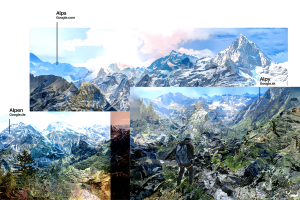 Day 1 – Wednesday 16th of October 2019 | 9.00 – 17.00
Getting to know the object and methods of study
What is image research? Why using the Alps as a case study?
Keynote lectures introducing the digital and visual methods for online image research and introducing the object of study: the Alps.
How does a collection of images look like? How can images be seen as data?
We will prepare image research experiments using pre-collected sets of digital images from social media platforms and websites, stock photography, satellite, and other machine-made imagery. You will learn how to see the multilayered nature of digital images and how to harness their unique features with data visualisation techniques.
How can images answer my question(s)? 
You will learn how to use the data-enriched collection of images to formulate research interests and design visual experiments to explore them.
Day 2 – Thursday 17th of October 2019 | 9.00 – 17.00

Conducting visual experiments
Exploring different data curation and data visualisation techniques, you will learn how to:
Enrich your image collection with computer vision tools such as Clarifai
Extract image metadata with EXIF
Look at image online circulation with the DMI Image Reverse Search Engine
Use Google Spreadsheet to augment and manage your dataset
Design composite images with Photoshop
Visualise and navigate networks of images with Gephi
Create data-driven images walls with Image Plot and Image Sorter
Inspired by mountain-specific vocabulary, we will start building a collaborative narrative through diverse visual experiments. For example:
Echo: digital echo as a resonance of particular topics/issues in time (how do we visualise recurring topics/issues related to the Alps?)
Stratification: alpine composite images (How do we show superficiality and stratification of the Alps imagery?)
Fossils: traces of exotic/extinguished/amiss _ or old/obsolete/ tradition-memory related (How do we represent alpine memory?)
Day 3 – Friday 18th of October 2019 | 9.00 – 17.00

Presenting the research outcomes
The visual experiments will be printed and presented in a physical form. We will conduct a collective reading in which you will learn how to bring together the visual experiments and build a solid data-driven storytelling. We will make reflections such as:
Doing a collective retrospective on the research and design processes: what did work and what were the impediments
Which visual experiments were more useful to explore different interests?
How to perform visual, data-driven storytelling: reflections on the use of space to present a story and on the engagement of the different public
Talking back to the data: how to use data visualisation for public discussion?
WHO IS THIS COURSE FOR? 
The aim of the Digital Camp is to explore and further develop image research around visual storytelling in a 3-day high-intensive setting.
In a society saturated with visual content, how to deal with a large collection of images is becoming a crucial skill, not only within data visualization but also in other disciplines.  This digital camp is open to new media researchers, social entrepreneurs, techno-anthropologists, information designers, new media artists, social geographers, environmental activists, and journalists.
No previous skills required…
New media researchers
Social entrepreneurs
Techno-anthropologists
Information designers
New media artists
Social geographers
Environmental activists
Journalists
Anyone interested in creating more insights through image research
Practical information
Location: Marineterrein Amsterdam, Gebouw 003C, Kattenburgerstraat 5, Amsterdam
Bring your own laptop with admin rights to install software
We are here to help you install the software half an hour before the start of the program
We can provide you an invoice after payment
Lunch will be provided
Any other questions? Ask Margreet Riphagen.
Costs
This course is available at a student price € 150,  an ed2ed price of €599 for full-time teachers and researchers or €1199 for private (non ed) participants. The higher cost will apply to participants working within corporate training or consultancy, or those who work for training companies.
BACKGROUND
The act of producing digital images is now embedded in our everyday life, as we share our experiences with internet-connected digital eyes. In 2017, 1.2 trillion digital photos were taken just with our smartphones. Such digital images become networked when we share, like and comment on them online. Digital images rarely stand alone: when online, they are augmented with a number of metadata (such as hashtags, comments, geolocation, timestamps or likes) and also formatted, filtered and recommended in different ways by the platforms in which they are circulating.
On the one hand, this hyper-connected digital visual repertoire is an opportunity to find new ways of studying online images and visual culture. From a design perspective, there is also the need for new tools and strategies to enable the observation of large collections of digital images. How can we make a folder of images ready for analysis? Furthermore, considerations can be made on the role of digital images in the processes of environmental memory: not only humans but also machines(such as satellites) are constantly recording pictures of our planet, generating a tremendous source that could contribute to the preservation of shared cultural heritage.
TRAINERS
Federica Bardelli – is a visual designer and visual artist. She has obtained in 2013 a Master Degree in Communication Design at Politecnico di Milan where she collaborated for two years with the research department Density Design Lab. She's now experimenting with digital and multimedia arts, looking for intersections and common languages between research and artistic practices.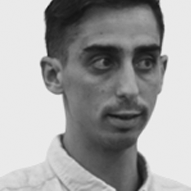 Gabriele Colombo – is affiliated with DensityDesign, a research lab at the Design Department of Politecnico di Milano, and with the Department of Architecture and Arts of the Università IUAV di Venezia. His research focuses on the design of visualizations in support of digital social research.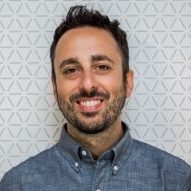 Carlo de Gaetano – is an information designer and photographer, interested in visual content analysis, images as data and the mapping of social issues. He researches ways to re-purpose existing visual formats by experimenting with both digital and non-digital tools.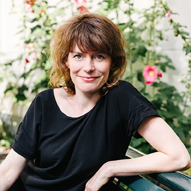 Sabine Niederer – is a professor of Visual Methodologies at the faculty of Digital Media and Creative Industries of the AUAS. She is also coordinator of the Digital Methods Initiative, the new media PhD program at the Department of Media Studies, University of Amsterdam.
This Digital Camp is offered by the Data Driven Transformation track.